At NBAA 2018, I had a chance to check out Robinson's Turbine powered R66 Helicopter. For those who are not familiar with Robinson as a company.This is one of the most recognized name brands in Rotorcraft or helicopters around the world.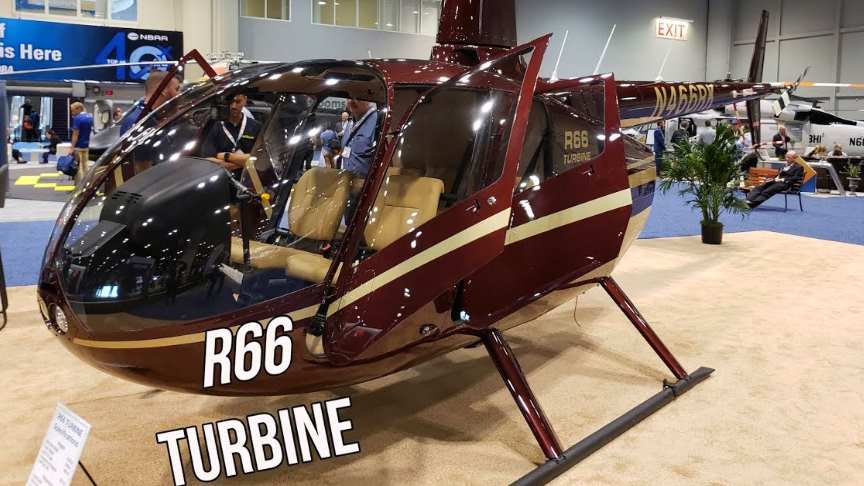 source/image: MojoGrip
The R66 model helicopter is built for utility. You have room for up to 4 passengers which means 5 people can fit in this spacious wide cabin (close to 60 inches).
The R66 helicopter is also powered by a 300 HP RR300 Rolls Royce engine. This powers the aircraft to climb at over 1000 ft per minute and cruise north of 120 mph fully loaded.
Advertisement
The best part of the Robinson R66 is the amount of weight it can carry. Fill up the fuel tanks and you still have over 900 pounds of weight to carry people and luggage. Oh and the luggage area can carry up to 300 lbs. Price tag on the R66 Helicopter as shown in this video is $892,000.via/read more: MojoGrip