Romotow the reinvention of the caravan. A stunning and contemporary design that leaves behind boxy and cumbersome travel trailers.A unique living area that extends out from its sheltered exterior with an ingenious automated swivel. Designed by the New Zealand based architecture and interior design firm W2 in 2012.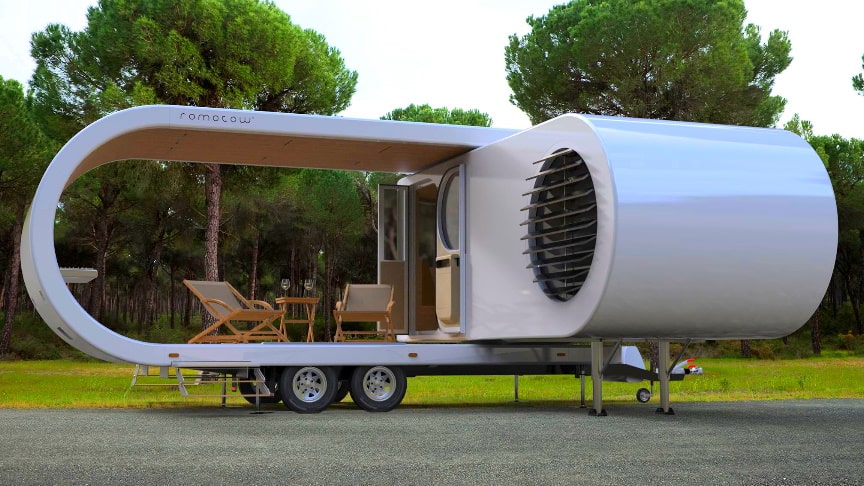 Maximum use of space, with up to 70% more floor area. A head-turning, patented innovation for the next generation of outdoor adventures.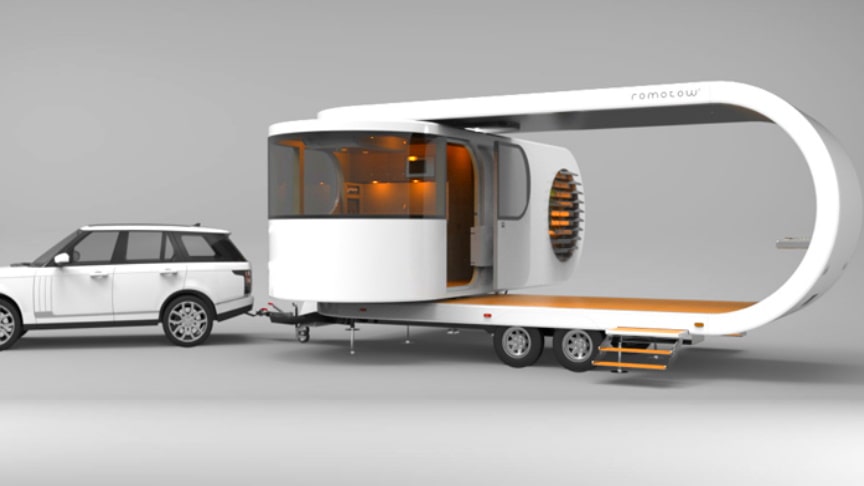 The Romotow is a totally unique design, inspired by the functionality of the Swiss Army Knife.It's lightweight enough to be towed, then once parked its floor area can be increased by 70% up to a whopping 290 sq. ft by pivoting the exterior shell on a point to create a T-shaped layout with a sheltered exterior deck.
Advertisement
When closed, the entire trailer measures approximately 9 meters long and 2.5 meters wide. Its weight may range from 3,5 to 4,0 tones.The camper deck can then be used to lounge and show how much better you are than everyone at the camping park.
When it opens the Romotow reveals a 22.2967-square-meter area complete with a bedroom, kitchen, bathroom and lounge. With additional sleeping quarters, the trailer can accommodate up to 4 people. The interior also boasts a panoramic window display.via/read more: romotow