Two very brave RV owners agree to use their rigs to demonstrate how we can jack-knife the largest of 5th wheels while carrying our smart cars on the RVHauler. RV Haulers builds custom Volvo heavy duty trucks engineered to safely tow the huge and heavy 5th wheel coaches.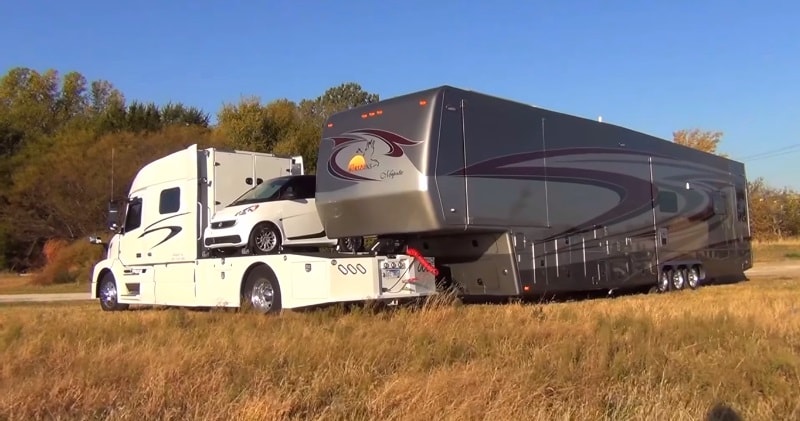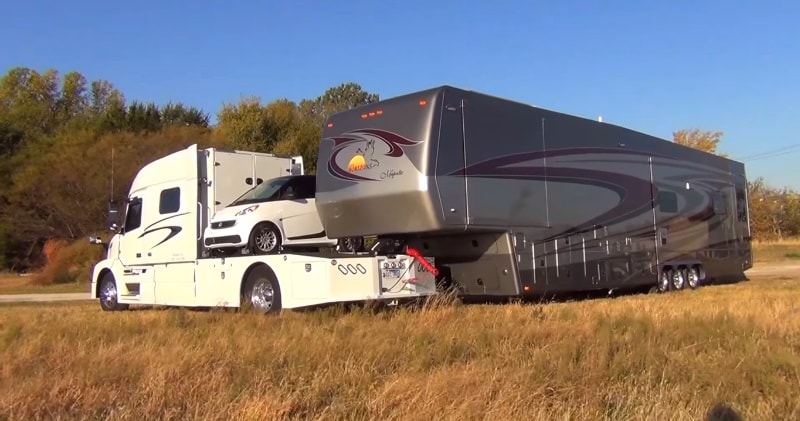 With massive haulers comes the need for more driving ability, naturally so.However, it takes a lot of experience to make sure that you're maneuvering such a big rig with enough precision to make sure that you don't run into anything or damage your wheels.
This time, we check out a big time RV and trailer that are willing to do some of the work for you. As we all know, if you turn too sharply with a trailer on the back, it will jackknife, doing big time damage to both the trailer and towing rig and nobody wants that!
Advertisement
With this combo, we check out a set that can go to incredible lengths of turning radius, giving the driver lots of cushion so that they don't do any unintentional damage. If you've ever driven a trailer in a tight spot, you know how easily a slip up can happen.