The RYSE RECON is an ultralight eVTOL.Built with purpose for people with purpose.So easy to operate — no pilot's license is needed.Ryse Aero Technologies has launched Ryse Recon, the company's first electric vertical takeoff and landing (eVTOL) aircraft for advanced air mobility.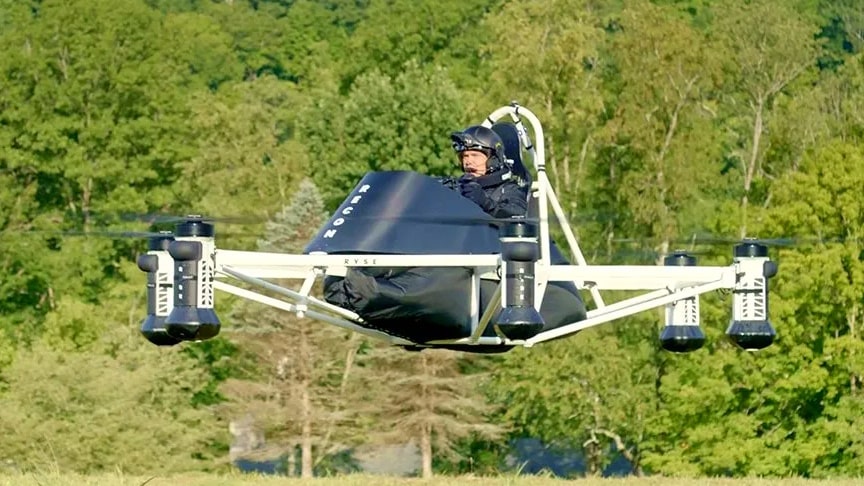 source/image: RYSE Aero Technologies
The Ryse Recon is a personal eVTOL multicopter aircraft with a top speed of up to 63 mph (101 km/h) and a range of 25 miles (40 km). The vehicle weighs less than 300 lb (136 kg) and has the ability to operate on both land and water.
It features an open cockpit, open-framed fuselage, and six independent propulsion systems – each one of which will, in turn, be powered by a removable battery pack. Also, the battery packs are specially designed to work like your box store electric lawnmowers; they are removable and rechargeable, so you can have spare sets.
Advertisement
The Recon is designed to be easily mass-produced, inexpensive to maintain, and easy to fly. The patent-pending removable battery and vehicle operation systems were designed to be operated by an individual with minimal training, featuring advanced artificial intelligence and simple control systems.
Without extensive training, the operator can operate the device over any terrain, whether it be to locate a lost calf or be of assistance to a lost boater.