Introducing the Sanderson Steam Cycle! Named "Jenny", this home built coal fired steam cycle was painstakingly crafted over the last 4 years to look like it could have been built in the 1920's.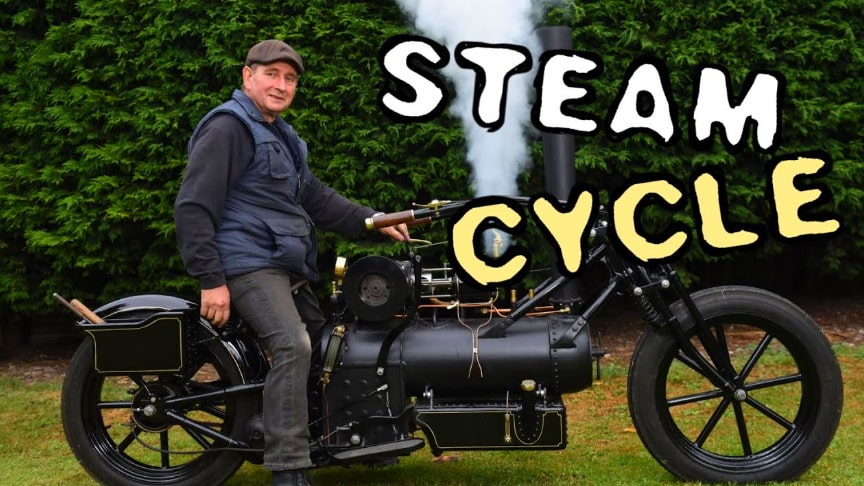 A traditional coal fired steam engine on 2 wheels! You've seen nothing like this before.Mark Sanderson is much more than just a steam engine enthusiast. He has just shared some pictures of a steam bike he built himself over the last 5 years. Watch the video from Sandy – for more info:
If you can see a lot of steampunk style motorbikes, most of them are just aesthetically pleasing. It is rarer to see one with a homemade steam engine.This video was made possible due to the services of Baker House Studios. For any and all video production enquiries visit www.bakerhousestudios.com
Advertisement
"The boiler is 4″ Foster design. Engine is all homemade with crank and part of cases from a small Petter diesel engine."It's just astonishing that the engine is completely homemade.