Santalaia is one of the coolest Vertical Garden Projects in the world. With over 3,117 Squared Meters (33,000 Sq. Feet) this project is much more than a vertical Garden. It is a living building.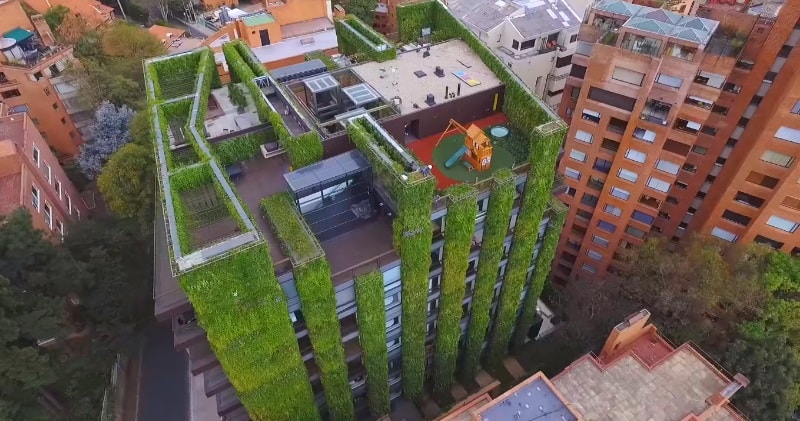 image/text credit: Groncol 
This project is located in Bogotá, Colombia and it is becoming an important icon that reminds us about the importance of having nature, and specifically plants, in our daily lives. There are really no more words to describe it, the project speaks for itself.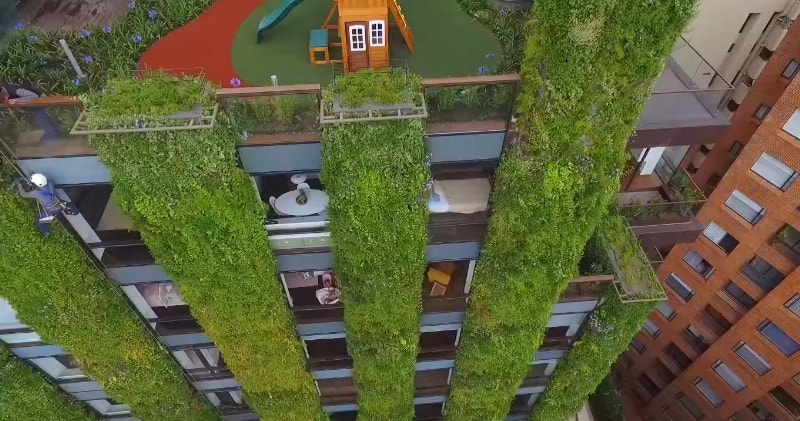 image/text credit: Groncol 
The project was built in collaboration between builder and designer Exacta Proyecto Total, Paisajismo Urbano (Vertical Garden Technology) and Groncol (Vertical garden and green roof designer and installer)
Advertisement
The vertical garden project features over 115,000 plants of 10 different species such as Hebe Mini, asparagus fern, rosemary, vincas and spathiphyllum – blanketing most of the structure's walls. Samples of naturalized versions of these plants were taken by Solano's team from Colombia's west coast, cultivated and inserted in the vertical system.
The building should enhance the comfort and well being of its inhabitants, and the designer wanted the sensation of being surrounded by plants so as not to feel as though you were living in a dense urban environment like the one we have in Bogotá," Atuesta added.