Glide on big wheels over cobblestones. Climb the two steps to your favorite restaurant. Grab your favorite drink from the top shelf. Visit previously inaccessible places – whenever you want. This is Scewo Bro. More than a power wheelchair. The new generation of power wheelchairs.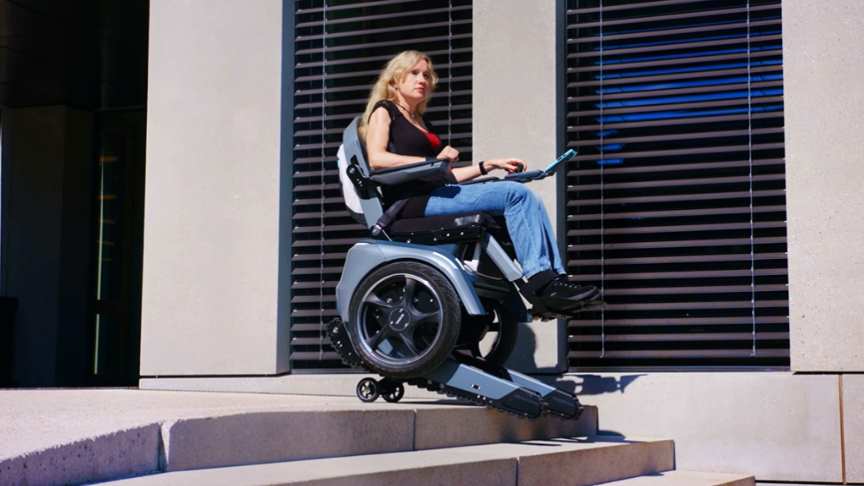 Scewo bro automatically maintains a level seating while driving. That creates a whole new driving experience. The large wheels effortlessly master cobblestones and forest paths. Even if the driver doesn't have any upper body stability! The wheelchair has maximum speed of 10km/h and a maximum distance of 25km.
Users can switch between three different modes: park mode, drive mode, and track mode. These modes give the user the freedom to ride over any terrain.When it comes time to ride up or down a set of stairs, all you have to do is switch the chair into track mode.
Advertisement
The chair can be controlled from a smart panel or from a mobile device and have a built-in rucksack for personal belongings, which makes it a great friend in the city environment.The Scewo Bro will fully charge in just about five hours. All you have to do is connect the magnetic plug.//scewo