By creating a special bio-ink using stem cells mixed together with alginate and collagen, they were able to print the cornea using a simple low-cost 3D bio-printer.It's hoped, after further testing, that this new technique could be used to help combat the world-wide shortage of corneas for the 15 million people requiring a transplant.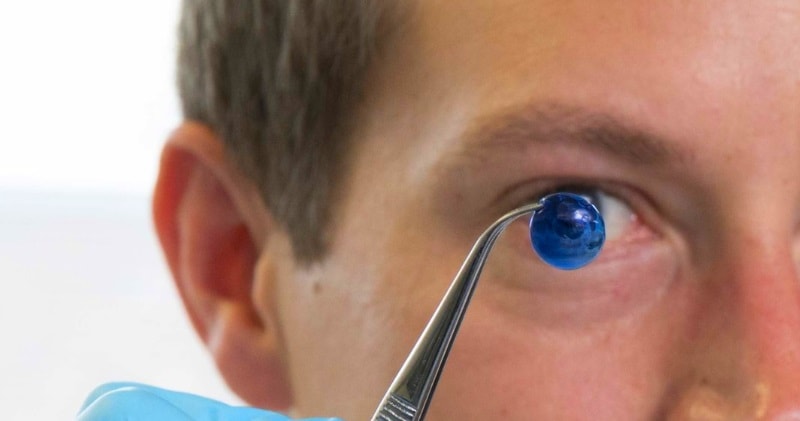 source: ncl/ image: Newcastle University
The process mixes together stem cells, specifically human corneal stromal cells, from a healthy donor with alginate and collagen. The solution creates a bio-ink solution that can be used in a 3D printer. That solution was successfully extruded in concentric circles to form the shape of the human cornea in less than ten minutes.read more (Newcastle University)
The stem cells were then shown to grow meaning that the 10 million people globally needing corneal transplants have new hope. The gel material is stiff enough to hold its shape while being soft enough for 3D printing.
Advertisement
Corneas were printed to match the unique specifications of a patient.Dimensions of the cornea, in that case, were taken from an actual cornea by scanning the patient's eye. That data was then used to print a cornea to the exact shape and size needed.