The Hoverbike is called Scorpion-3, which merges a standard motorbike design with drone quad-copter technology, to allow riders to manoeuvre in the air as if they were riding a bike.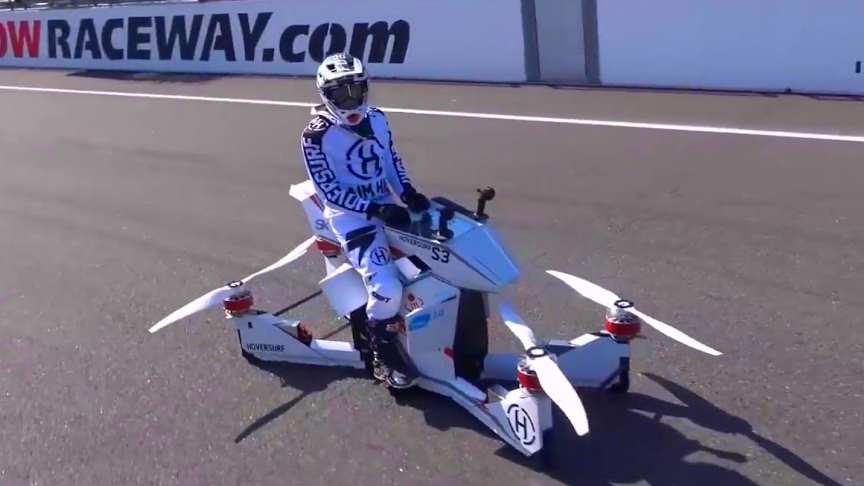 source/image(PrtSc): Wonder World
The Scorpion-3 can carry 104 kg or 229 pounds in weight, while hitting speeds of up to 43 miles per hour and reach an altitude of 33 feet.
This electric bike has a range of 13 miles, with between 20 to 40 minutes of flying time on a single charge, depending on the battery type. It's batteries can be re-charged in three hours, or they can be swapped out in a minute.
Advertisement
The safe flight altitude is 5 meters above the ground (16 feet), but the pilot himself can adjust the limit to their comfortability. The maximum speed is limited to 96 km / h (60 mph or 52 knots) according to the requirements of the law.