Villagers have been flocking over to see the mysterious 20ft-long thing that has been dubbed a "big globster" in the town of San Antonio, in the Oriental Mindoro province of the Philippines.People have been posing for selfies with the bizarre creature and many believe it could be a sign an apocalyptic event is coming.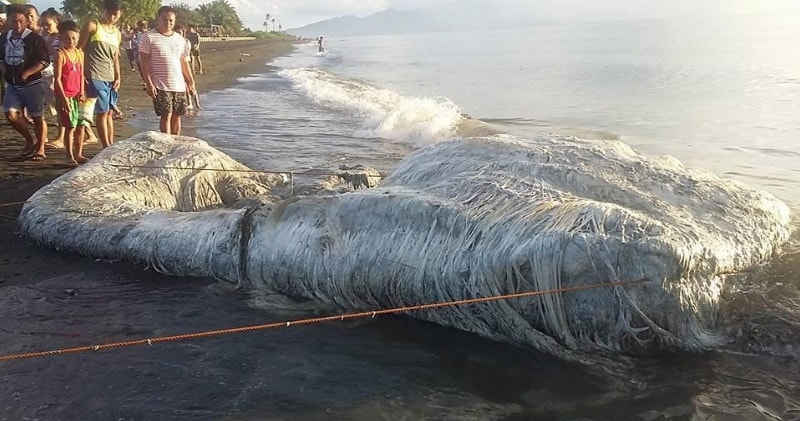 source/image: The Hidden Underbelly 2.0
Resident Tam Maling said: "An earthquake is heading for Oriental Mindoro. The big globster is a sign of something bad coming. Please pray for us."
Vincent Dela Pena Badillo added: "Many were alarmed including me when we learned the news about it."It has been told that when creatures from the deepest parts of the ocean start appearing, something bad will happen."
Advertisement
For now we can say its a whale, but the exact species is still unknown. The tissue samples are now sent to our lab for DNA analysis."The local government of Gloria will now bury the carcass. And damn it smells awful. it smells like something from another planet.