These hair-raising moments are the first video footage from renowned rock climber Alex Honnold's ascent of the 3,000-foot wall of El Capitan—without a rope. On June 3rd, Honnold became the first person ever to free solo climb this famous rock face at Yosemite National Park, California.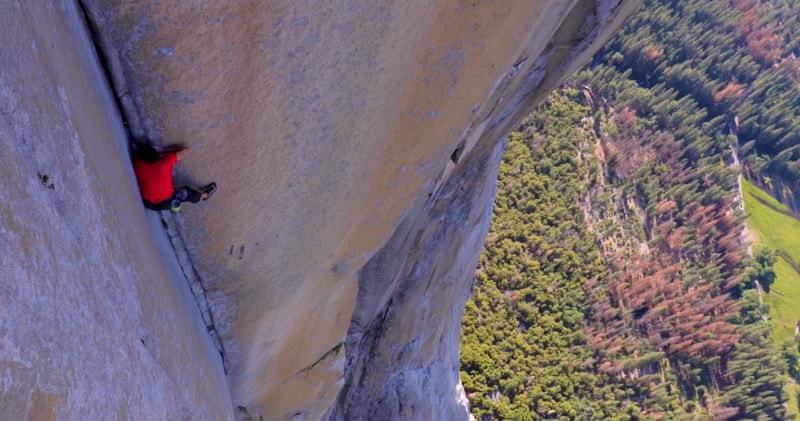 image/text credit: National Geographic 
The video was shot by Jimmy Chin (who also photographed the climb) for an upcoming documentary by National Geographic.Alex Honnold becoming the first person ever to free solo the 3,000-foot granite wall in Yosemite's El Capitan, dubbed "the moon landing" of rock climbing.
He tiptoed up the equivalent of the Burj Khalifa in Dubai and then some through area called Moonlight Buttress, making for one of the most harrowing ascents in climbing history.
Advertisement
For years he'd been thinking about what it would take to free solo El Capitan.Honnold raced up the wall in 3 hours and 56 minutes, prompting Alpinist magazine to say, "This is indisputably the greatest free solo of all time. Congratulations, Alex!"