sCarabane electrically rotates to follow the sun, the wind or your desires. The real rotation speed is slower for safety.Assembled pod for rotation.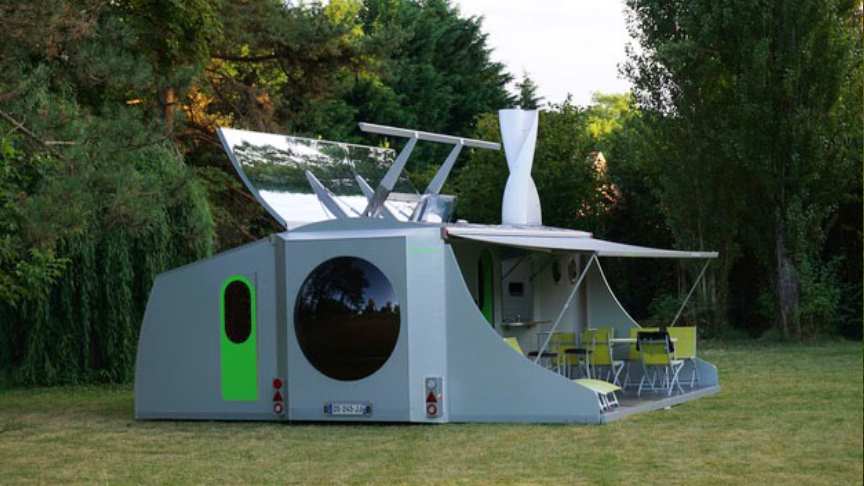 The caravan is built on a circular track that allows its structure to rotate 360 degrees to follow the direction of the sun.One side is equipped with large outdoor deck with retractable awning while other has two bedrooms to the central living area.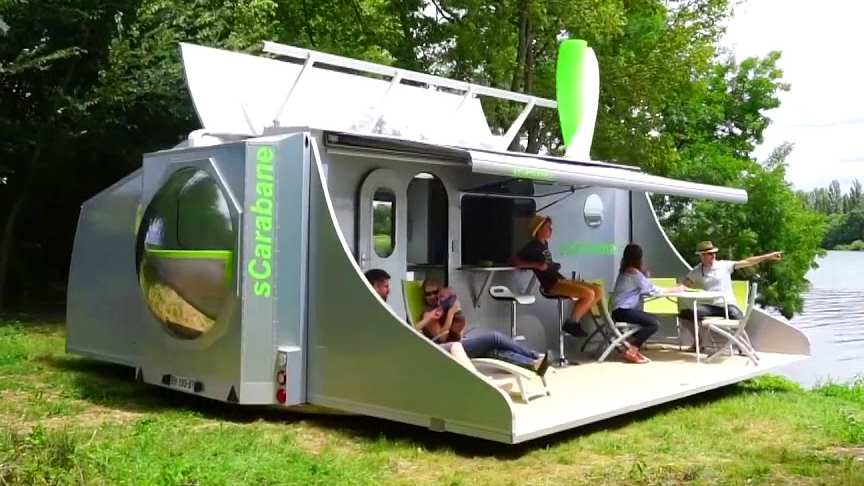 And harness solar energy, to maximize the renewable technologies on-board.The pod is a static assembled support and circle necessary for the rotation of sCarabane. The installation will be different depending on the ground.
Advertisement
It takes about 30 minutes to unfold a front deck and two rear bedrooms.The larger master bedroom boasts almost 80 square feet of space and a fold-out desk, while the smaller 59-square-foot bedroom can fit two twin beds.
A six-person dining table that can be converted into extra sleeping space, bathroom area complete with washing machine, and a luxurious outdoor deck perfect for relaxing.The company has built out an effective solar-harvesting system which is equipped with collapsible 65-sq ft parabolic concentrator mirror on the roof.