In this video they're going to give us a full tour of their shed to house project, including the spacious open-concept kitchen and living room, the kid's sleeping lofts.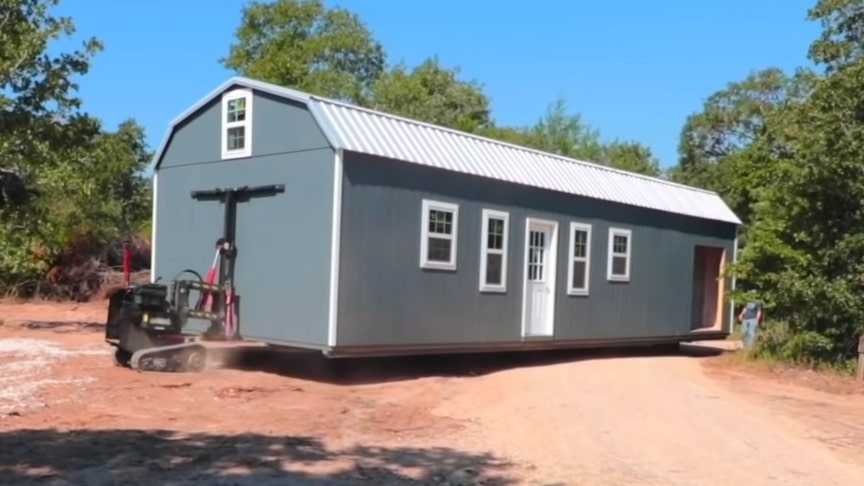 image: Exploring Alternatives
The single bathroom they have for all 6 humans in the house, and the outdoor laundry room, and they're also going to talk about the building process and why they chose to convert a shed into a house.
In just two years, Kelly and Beau sold their house in the suburbs, bought 7 acres of raw land, started a permaculture homestead, and transformed a 16′ x 48′ shed into a beautiful and functional home where they live, work online, homeschool their kids, and run their growing homestead.
Advertisement
Their goal is to be debt-free in their 30's so they carefully spaced out each building project to avoid financing and stay out of debt.