SHERP The Ark is one of kind piece of equipment that can overcome the most terrible and tough terrains possible. It can carry up to 22 people including the crew on board. Transport you and your crew safely through ice and water, swamps and bushes, rocky hills and sands. Any time.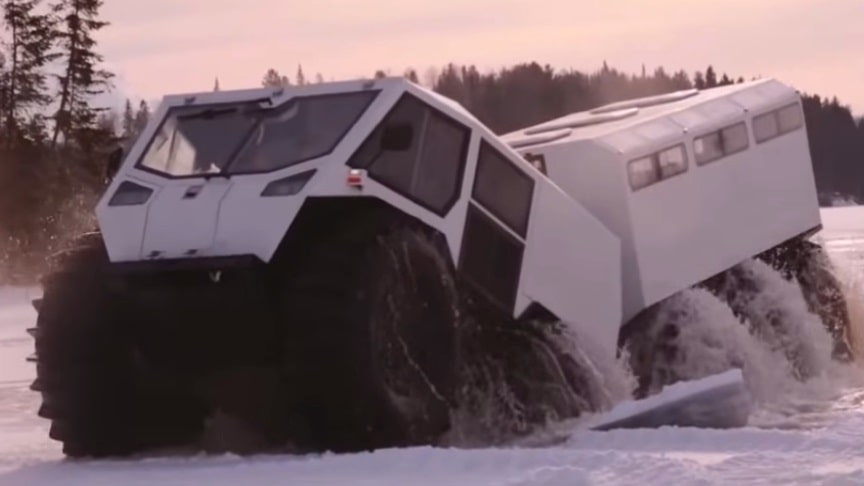 source/image: SHERP ATV
Any place. Anywhere.Powering The Ark is a 2.4-liter diesel engine delivering 74 HP and 206 lb-ft of torque, which is sent through a five-speed manual transmission to an all-wheel drive system.
The Ark has an intuitive steering wheel control that features a 3-axis articulated steering system. It allows the driver to go over multi-level obstacles with ease. The head unit of the Ark rises and rotates along 3 axis providing additional climbing capacity for difficult obstacles.
Advertisement
The vehicle is equipped with a unique air-circulation system that uses exhaust gases to inflate or deflate them as required. The tires are connected by a pneumatic circuit that allows the driver to adjust the tire pressure to different terrains and payloads.