Moonwalkers™ are the first-ever mobility device that allows you to walk at the speed of a run. Shift Robotics, has invented a device designed to be strapped onto your own shoes to boost your walking speed by up to 250 per cent.Designed with an adaptive A.I. drivetrain, you can cover more distance – at your own pace.Get to where you're going in less than half the time it normally takes. With a top speed of 7 mph, Moonwalkers enhance every step.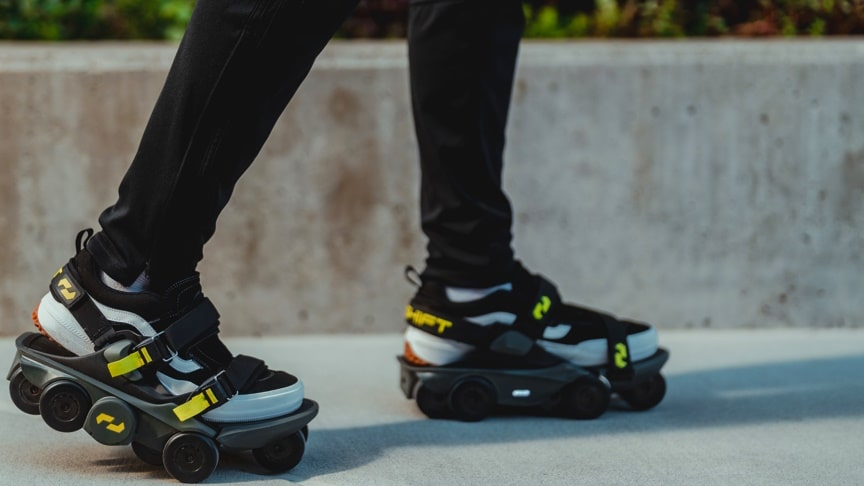 source.image: Shift Robotics
They are fast, safe, and nimble, allowing you to navigate busy sidewalks easily.Walk how you normally walk. With A.I., Moonwalkers adapt to your stride. The faster you walk, the faster they go. Walking slower slows them down. And to stop… just stop.Our custom-built battery management and safety system protects the 18650 battery cells at all times from electrical and environmental extremes using multiple independent and redundant layers of protection.
Moonwalkers come powered with state-of-the-art brushless DC motors that allows you to walk a hill like it's nothing.No controllers or remotes. Moonwalkers use foot-activated gestures to toggle between SHIFT and LOCK mode to go and stand still.Go from top speed to a completely stopped in less than 1 meter with anti-lock internal brakes.
Advertisement
Moonwalkers move only when you do. LOCK mode allows you to go confidently up and down stairs, board transit, or stand still at a crosswalk confidently.Moonwalkers have an average range of 6.5 miles on a single charge. Power them up and go even further.Quickly power up anywhere, anytime using any USB-C charger. Moonwalkers fully recharge in 90 minutes.