The Sin City Hustler, is one ride built to impress.Cruising down the road with your friends 12 feet above the ground in this Monster Limo, that is 32 feet long, tires that measure 66" x 44" x 25" and it's got a massive 700hp engine that can propel you in direction your going, road or no road, is exhilarating.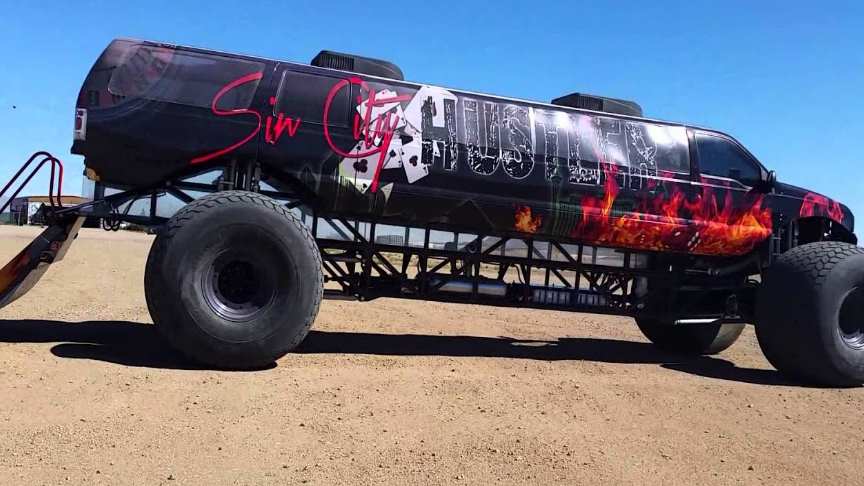 source/image: bigtoyzracing
Sin City's Ford 521CI (8.2L) big block motor that kicks out over 700 horses and its custom C6 shorty transmission, along with four wheel steering and four wheel drive can handle just about any terrain you can throw at it.
This monstrosity of limousine features a fiberglass Ford Excursion body that sits on over 1,500 feet of 2" Dom tubing and weighs an astounding 6.8 tons.
Advertisement
The behemoth tips the scales at 6800kg and can carry 12 passengers in individual racing seats for full back support. Created by Arizona-based fabricator Big Toyz Racing (BTR) Motors, the Sin City Hustler is the most over-the-top vehicle we have seen for a long, long time.