Bathsheva was born in Paris, France, but quickly moved to Israel at six years old. Many years there led her to explore the United States and find her true home in California.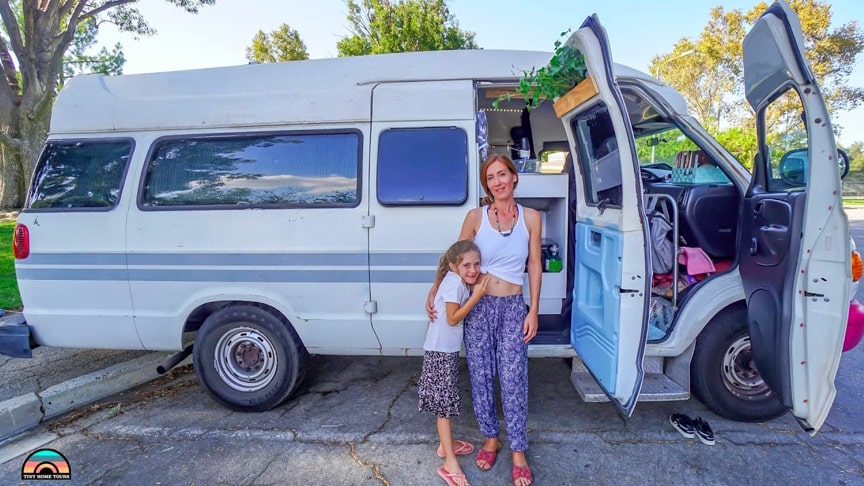 asource/image: Tiny Home Tours
With a passion for healthy living and a balanced diet, she travels the U.S. while sharing her knowledge with other nomads.
They live full-time in their self-converted van, cozy with a queen-sized bed, a two-burner stove, and a large sink that doubles for dishes and a shower.
Advertisement
Under the bed is a play area for the daughter and a dog bed for the evenings. The garage holds plenty of storage space for extra supplies and emergency needs.