Solatube Daylighting Systems also known as Sun Tunnels, Light Tubes, or Sun Pipes gather natural light at roof level then transfer it via highly reflective tubing to a ceiling fitting which diffuses the beautiful, natural light into the room below.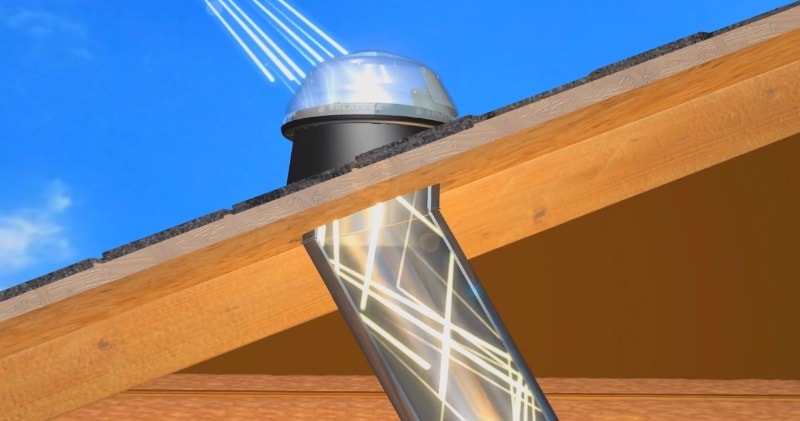 source/image: Solatube International, Inc.
Solatube Daylighting Systems are engineered to efficiently capture the sun's rays and pipe them into your home.The result is brighter, more colorful rooms that cost nothing to light.And because installation can usually be done in about two hours with no structural changes, it's the fastest and simplest solution to a more beautiful home.
Engineered to work with all roof types—including shingle, slate, tile and metal—their seamless, one-piece steel construction eliminates the possibility of leaks.
Advertisement
The newest innovation, the Solatube ISn Daylighting System, harnesses the sun's energy during the day to power a soft-glow, solar-electric nightlight.
In the Solatube ISn Systems, patented Solatube technologies direct sunlight to an in-tube solar-electric system that collects energy by day to power a soft nightlight after dark. It emits just enough light to avoid nighttime tripping hazards such as sleeping dogs and stray toys. It also qualifies for a 30% federal tax credit.