Go Beyond range with METACYCLE's 4000 watt hour 72 volt battery that gives you a real world range of 60 miles with up to 80 miles under ideal conditions.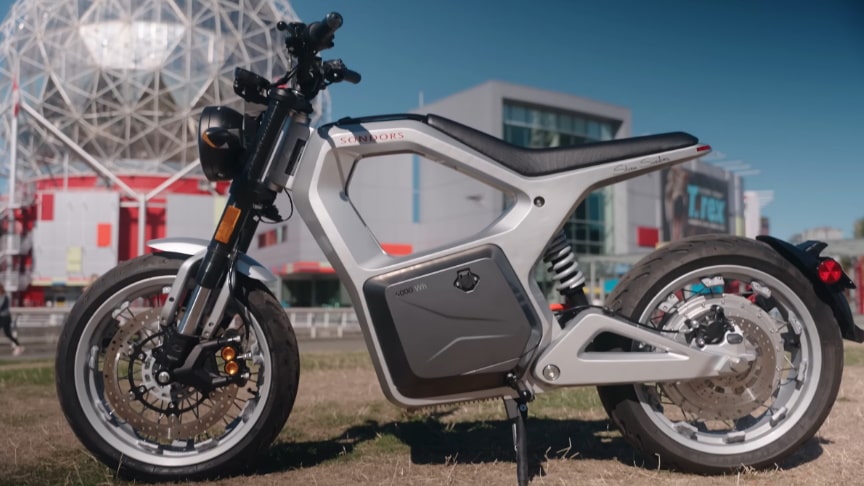 The Sondors Metacycle is a $5000 electric motorcycle. It's a funky highway-capable commuter and the ideal use of electric power. But can the motorbike live up to its own spec sheet?
Add to that the power to cruise around the city or up and down the coastline at speeds up to 80mph where permitted.
Advertisement
Sondors chose a rear hub-mounted electric motor for the Metacycle, as opposed to the more common mid-mounted motor driving the rear wheel via belt or chain.
The motor is IP67 dust and water resistance rated, making the Metacycle as practical as a conventional petrol-powered motorcycle.The bike is equipped with upside-down forks that adjust for rebound and compression, as well as a sculpted ergonomic saddle.