"Let's create a mobile phone that can move people around." From this radical concept comes the New Concept Cart SC-1. Here, two project leaders discuss the nearly decade-long development process and how Sony's DNA made it possible.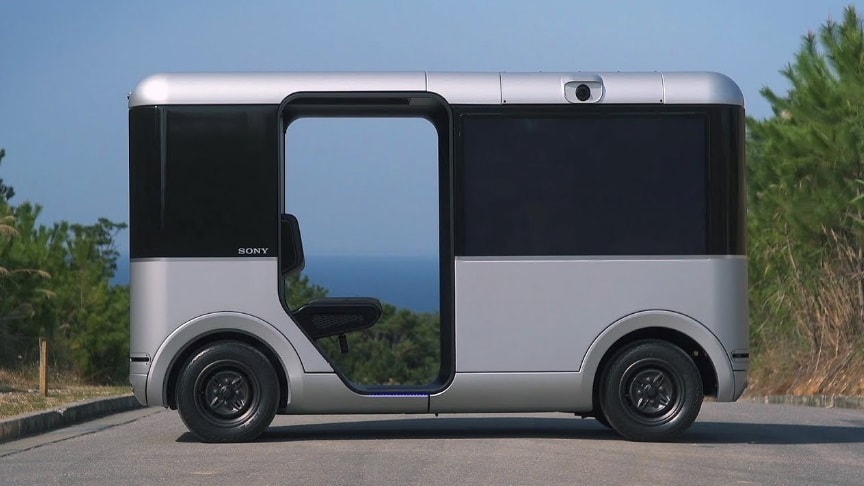 source/image: Sony – Stories
Sony Corporation announced their join development with Yamaha Motor Co.,Ltd., to design and develop SC-1 Sociable Cart. At first sight, it looks like another van vehicle, but actually, this one delivers a new mobility experience. The vehicle was developed solely for the purpose of providing a new mobility experience, and it will not be made available for sale.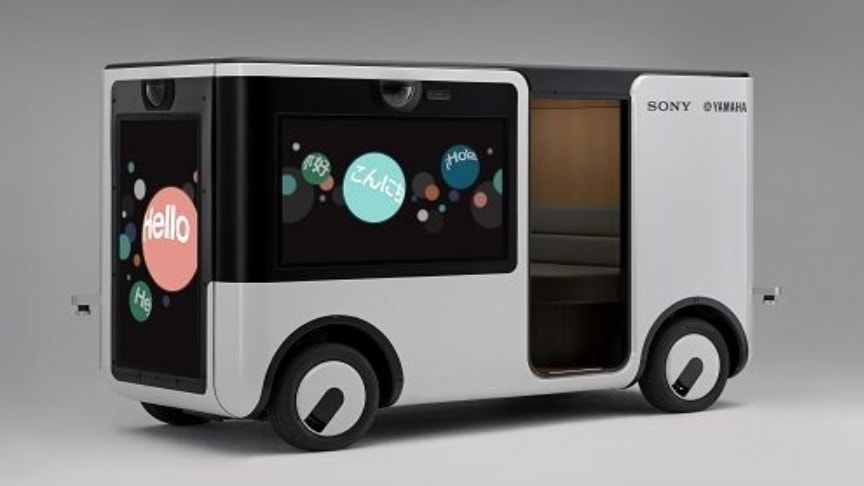 source/image: Sony – Stories
The new model has increased passenger capacity (up from three to five), extended run time thanks to its replaceable batteries, a broader front and rear scope of view thanks to additional image sensors, an innovative vehicle design, a more comfortable ride thanks to optimization of the base vehicle, and other improvements.
Advertisement
Like its prototypes, the SC-1 features image sensors capable of vision beyond that of human capacity on all sides of the vehicle. Unlike conventional transport vehicles which are operated by humans, the SC-1 can sense the surrounding environment using images that are in-focus in all directions.
Moreover, the ultra-high sensitivity characteristics of the image sensors and the high-resolution display installed inside the vehicle allow the passengers to see their surroundings at night even without any headlights. Also, in addition to normal operation by the passengers, the SC-1 can also be operated remotely by someone viewing the images via the cloud.
Key Specifications:
Total length: 3135mm
Total width: 1306mm
Total height: 1830mm
Capacity: Five passengers
Driving speed: 0 to 19 kph
Drive system: DC motor
Battery type: Lithium ion polymer battery
Brake system: Hydraulic type four wheel disc brake and motor rotation brake
Suspension: Front double wishbone type and rear link type
Automatic driving method: Electromagnetic induction
Installed Equipment:
 Inside the car: One 49″ 4K LCD monitor
Outside the car: Four 55″ 4K LCD monitors
 Image sensors: Five 35 mm full-size Exmor® CMOS sensors (four directions around the vehicle and one in the vehicle).
Two ISX019 1/3.8-type CMOS image sensor embedded cameras