The South African Icebreaker "AGULHAS" arrives at the Fimbulheim ice shelf. Besides doing various scientific research for the South African research Agulas is there to bring people, equipment and supplies to and from their Antarctica base called SANAE.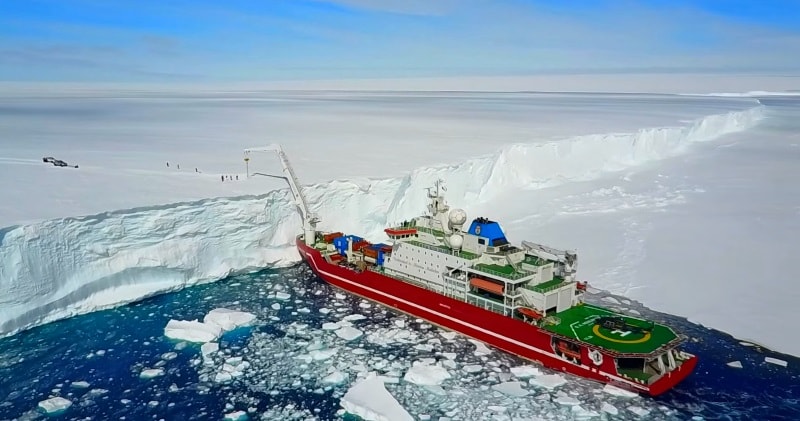 source/image: Emilgrims
To meet up with them we came with two Arctic Trucks cars from Novo airbase, 650 km away along the Fimbuheim ice shelf equipped with radar satellite imagery and Ground Penetrating Radar to avoid life threatening crevasses along the way.
The Agulhas is powered by four six-cylinder Wärtsilä 6L32 medium-speed diesel generating sets, each producing 4,000 hp. The ship has a diesel-electric powertrain with two Converteam 4,500 kW propulsion motors driving 4.5-metre KaMeWa controllable pitch propellers.
Advertisement
A relatively uncommon feature in diesel-electric ships which usually utilise fixed-pitch propellers.The propulsion system gives her a maximum speed of 16 knots in open water,but her service speed is slightly lower, and at 14 knots her operating range is 15,000 nautical miles.