Super-Kamiokande Neutrino Detector, a Golden Chamber That Contains Ultra-Pure Water That Can Dissolve Metal The Super-Kamiokande neutrino detector is a physics experiment the size of a 15-storey building, buried under a mountain in Japan.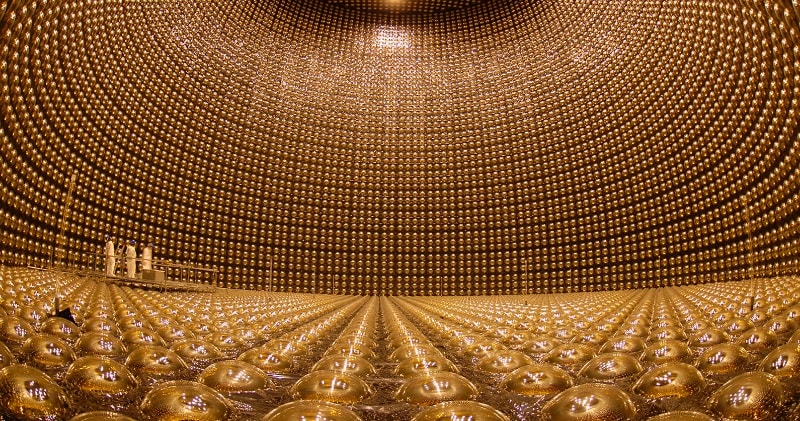 source/image: Kamioka Observatory
Neutrinos are sub-atomic particles that pass through us all the time, and studying them can tell us about supernovas and the composition of the universe. The detector is full of ultra-pure water, which can leach the nutrients out of your hair and dissolve metal.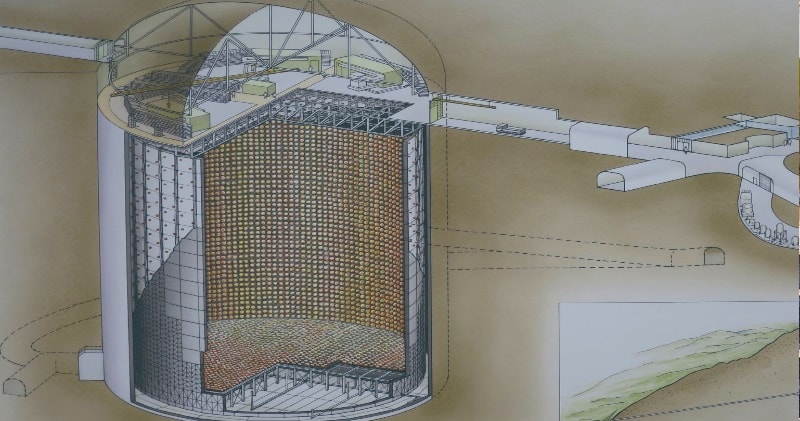 source/image: Kamioka Observatory
It consists of a cylindrical stainless steel tank about 40 m (131 ft) in height and diameter holding 50,000 tons of ultrapure water.Mounted on an inside superstructure are about 13,000 photomultiplier tubes that detect light from Cherenkov radiation.
Advertisement
A neutrino interaction with the electrons or nuclei of water can produce an electron or positron that moves faster than the speed of light in water (not to be confused with exceeding the speed of light in a vacuum).
This creates a cone of Cherenkov radiation light, which is the optical equivalent to a sonic boom. The Cherenkov light is recorded by the photomultiplier tube. Using the information recorded by each tube, the direction and "flavor" (type) of the incoming neutrino is determined.