Imagine You' are chilling on the top of mountain. Next, you are being baffled by the largest Moon you have ever seen in your life. One that is coming right down to rest on our planet's surface.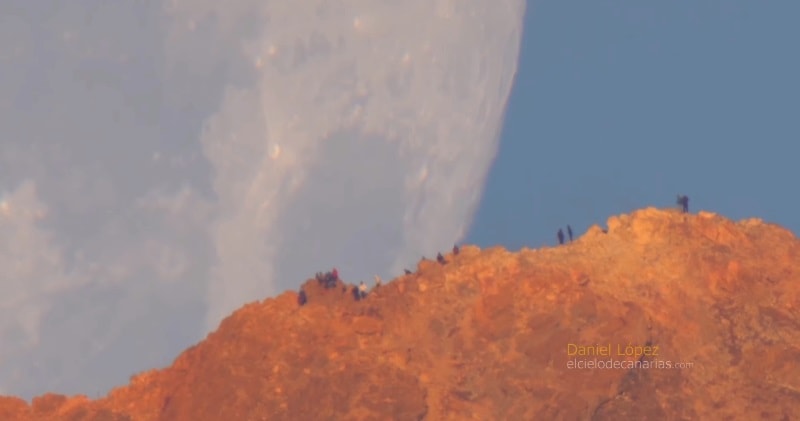 image: APOD Videos
This video was taken at Mount Teide, a volcano in the Canary Islands. A telescopic lens was used from really far away.This is what the spectacular footage is showing in this video./ Daniel Lopez
Moonset over the peak of the Teide (Tenerife, Canary Islands) volcano. in the video you can see the top of the crater. A group of mountaineers have climbed to enjoy the sunrise and while behind is hiding an impressive full moon.
Advertisement
Astrophotographer Daniel Lopez filmed the Full Moon Sunset behind the peak of Teide, Spain's highest volcano on the island of Tenerife.The Canary Islands archipelago, off Morocco, is made up of seven volcanic islands. These islands, which are part of the autonomous communities of Spain, are a paradise for tourists but also for astronomers.
In addition to contained light pollution, they enjoy a sunny climate and several peaks conducive to the study of the sky. It is for this reason that two astronomical observatories are installed: the Observatory of Roque de Los Muchachos on the island of Palma and the Observatory of Teide on the island of Tenerife.With 3,715 meters of altitude the Teide is the highest peak of Spain. It is also the third largest volcano in the world since its base after Mauna Loa and Mauna Kea on the island of Hawaii.