A rarely modelled Miles M.52 radio controlled jet, scratch built from a 3 plan view of the original full size aircraft. Powered by a Wemotec 90mm electric ducted fan system and running on 6S5000 lithium polymer battery pack.//Essential RC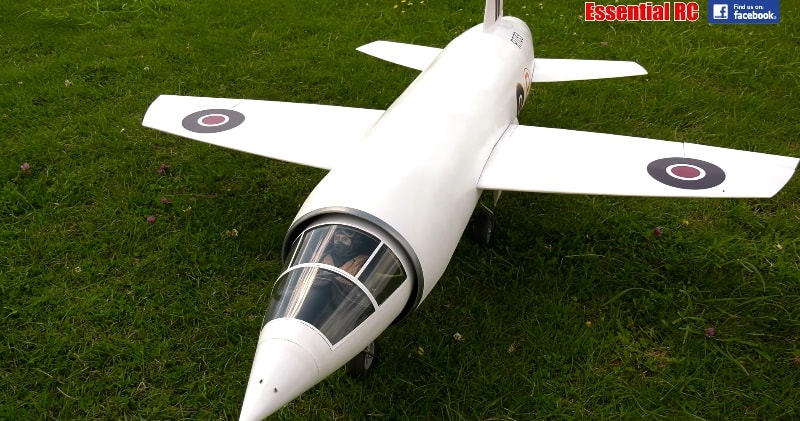 source/image: Essential RC
The Miles M.52 was a turbojet-powered supersonic research aircraft project designed in the United Kingdom in the mid-1940s. In October 1943,Miles Aircraft was issued with a contract to produce the aircraft in accordance with Air Ministry Specification E.24/43.
The programme was highly ambitious for its time, aiming to produce an aircraft and engine capable of unheard-of speeds of at least 1,000 miles per hour  during level flight, and involved a very high proportion of cutting-edge aerodynamic research and innovative design work.
Advertisement
The single cockpit pod would have been ejected from the fuselage in an emergency by explosive bolts, the pilot then exited this pod by parachute.