The e-SURVIVOR is a futuristic compact SUV that pays tribute to Suzuki's proud 4WD heritage. Combining the high ground-covering capability to take on various roads with the powerful torque and acceleration of an electric vehicle, the e-SURVIVOR succeeds in delivering the driving fun for a new era.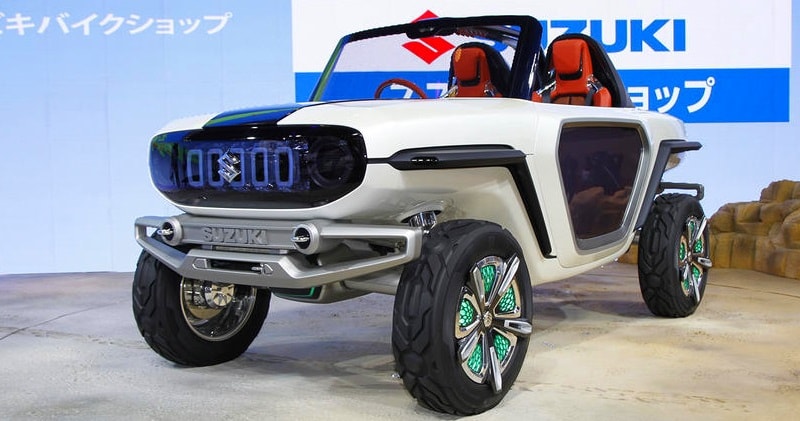 source: suzuki / image: Motoroids
Of course, it is also ready to support autonomous driving, which will become the mainstream in the future. This makes driving more fun and more pleasant.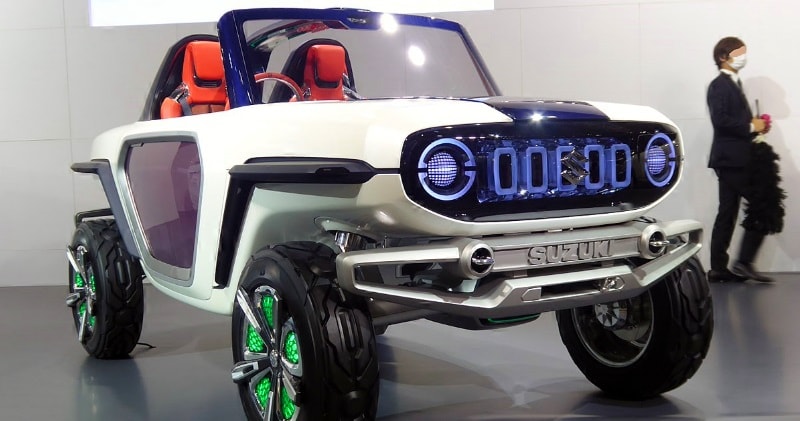 source: carvaganza/ image: Motoroids
And the benefits do not end with just the value of fun and enjoyment. The e-SURVIVOR can also contribute to bettering society by proving effective in challenging situations that disrupt daily life.
Advertisement
A fine blend in which analogue and digital coexist happily, the e-SURVIVOR is the realistic vehicle of the future.The lightweight body of the SUV has been combined with a ladder frame and high ground clearance, for durability and ease of drive on rough terrains.
The e-Survivor gets autonomous driving capabilities. The driver can switch into manual mode at the touch of a button.It also gets a futuristic interior as well. The interior features a spherical monitor that displays vehicle status as well as road conditions.