Swincar E-Spider was designed to bring new sensations thanks to its exceptional agility off-road. Its revolutionary kinematic allows tilt shift, tilt correction and most extreme cross axles.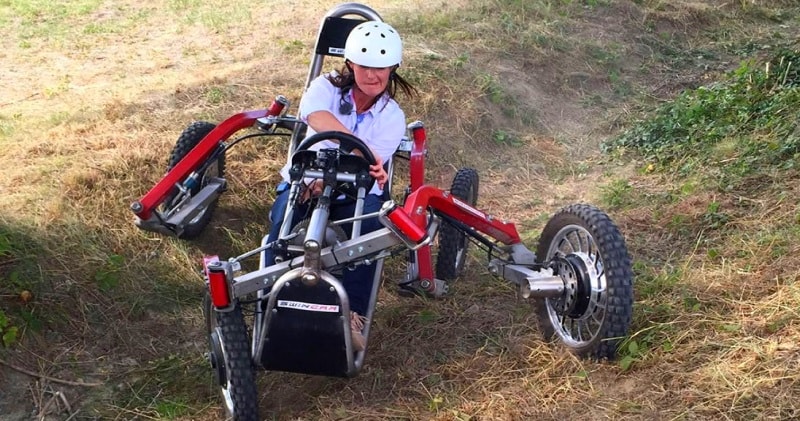 source/image: Swincar Official
The Electric motors on the 4 wheel drive and steer with independent suspension makes possible the most difficult crossing safely and comfy.Battery life is adaptable to allow several hours of ride with hundreds of meters of elevation.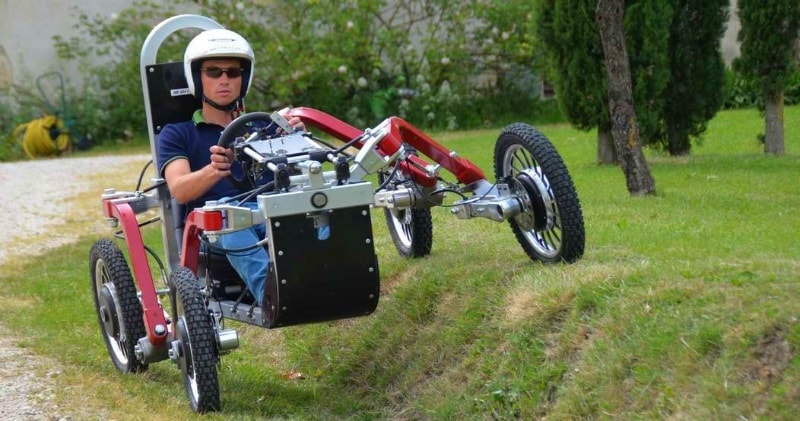 source/image: Swincar Official
A four-wheel ATV that can tackle just about everything. This is due to each wheel being connected to its own electric hub motor, further attached to independently suspended spider-like legs.
Advertisement
In essence, Swincar delivers complete hydraulically-actuated four-wheel steering.Such a set-up allows the driver to shift to the inside when cornering, much like when riding a motorcycle, only the driver is always kept horizontal. This means tackling as much as a 70% gradient up or down, or smaller gradients that splay the limbs to a vast degree.
Swincars individually articulated wheels are equipped with a 1000 W brush-less motor which gives unexceptional torque and power. All wheels are equipped with regenerative braking technology so that the battery gets charged when the brakes are applied, helping the battery last longer. So the battery life is almost up to 4 hours of driving in hilly terrains.