The Tesla Semi's taking off. Notice how little sound there is? The future is here.First production cargo trip of the Tesla Semi heavy duty truck, carrying battery packs from the Gigafactory in the Nevada mountains to the car factory in California.The might of the Tesla Semi's is now being put to the test with a load onboard for the very first time.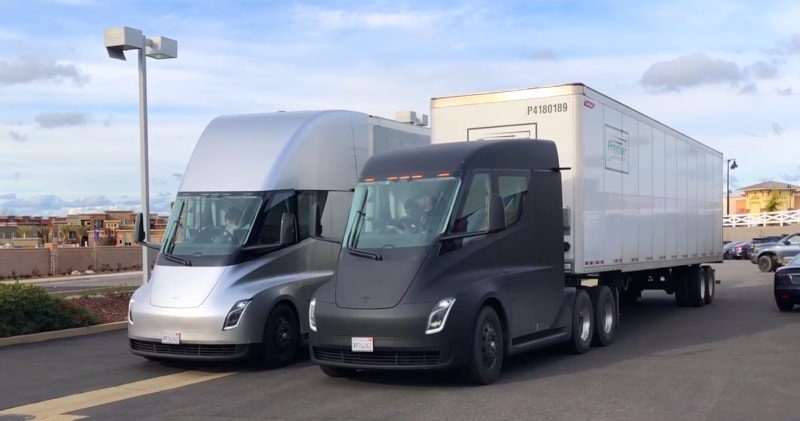 source: elonmusk/ image: My Tesla Adventure
It gave the opportunity for people to catch up with the prototypes and give us our best look at the electric trucks towing trailers. Tesla Semi prototypes were filmed driving around in the wild before but never with cargo since the original test mule sighting months ago.
The vehicles were undoubtedly impressive in terms of torque and acceleration without cargo, but that's hardly surprising considering the advantages of electric motors in terms of performance.But now that Tesla started cargo test runs between Gigafactory 1 and Fremont.
Advertisement
We are going to have plenty more opportunities to see how the electric vehicles perform while towing large loads.Without a load, the Tesla Semi trucks had their tires spinning when accelerating, but it doesn't seem to be the case with a load.Range is listed at an astonishing 805 km on a single charge, while fully loaded and traveling 104 km/h.