Exclusive footage of Tesla's CyberQuad ATV that was unveiled at the CyberTruck event.Details are sparse,but to start it will be available as an add-on option to Tesla's electric pickup/CyberTruck coming in 2021/22.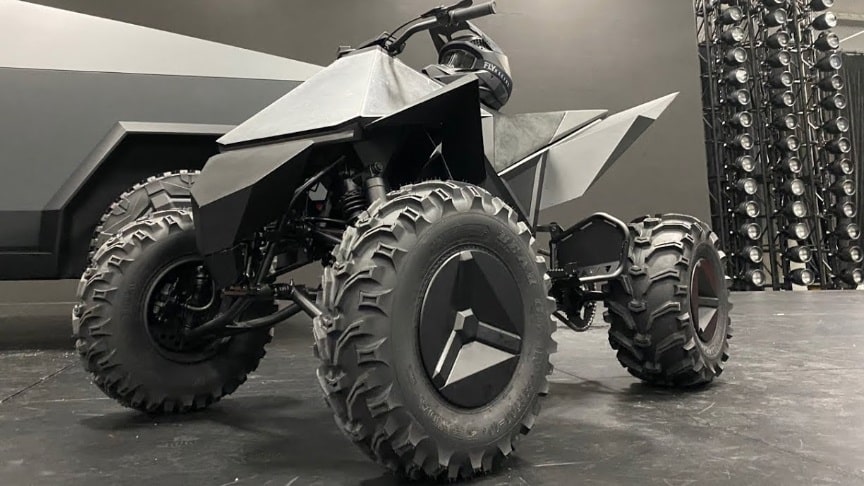 source/image: HyperChange
The Tesla quad looks to have been built on a Yamaha Raptor platform with the power plant and plastics swapped.
What do you think of this Bladerunner-esque vehicle?? I LOVE IT!!! Most ATVs are really loud from the moment they are turned on, but Tesla Cyberquad barely makes a peep.
Advertisement
This ATV, known as the "Cyberquad," is still a bit of a mystery at the moment, as Tesla has chosen to keep its specs and capabilities a secret.