The Textron AirLand Scorpion is an American jet aircraft proposed for sale to perform light attack and intelligence, surveillance and reconnaissance (ISR) duties.The Scorpion armed reconnaissance jet from Textron Aviation is one-of-a-kind. No other tactical aircraft like it is currently in existence. The manufacturer took it upon itself to develop a unique aircraft to meet a specific need in the market no other aircraft could fulfill.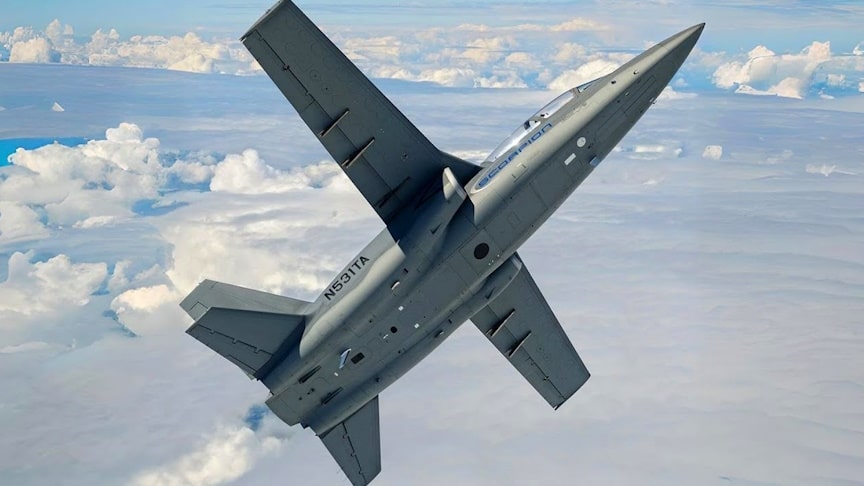 source.image: Dark Skies
In their confidence, they decided to use their own money against the norm for military aircraft development.Typically, the government foots most of the bill and becomes the first user. But the Scorpion is not a typical aircraft. It can be built right in the US and then easily exported to countries all around the world.
At a quarter of the price of an expensive F-16, the Scorpion can cover border patrol, maritime security, drug interdiction, disaster relief, and counter-insurgency warfare roles. It may not have all the bells and whistles of a fully loaded fighter jet, but that is one of many reasons it is such an impressive aircraft.
Advertisement
The Scorpion is designed to cheaply perform armed reconnaissance using sensors to cruise above 15,000 ft, higher than most ground fire can reach, and still be rugged enough to sustain minimal damage.It is powered by 2 × Honeywell TFE731 turbofan, 4,000 lbf (18 kN) thrust each.