MEET India's biggest and most valuable bull – weighing over 1.5 tonnes and reputed to be worth £2.5 million. Standing at 5ft 11in tall and measuring 14ft in length, the murrah bull named Sultan, weighs double that of other bulls.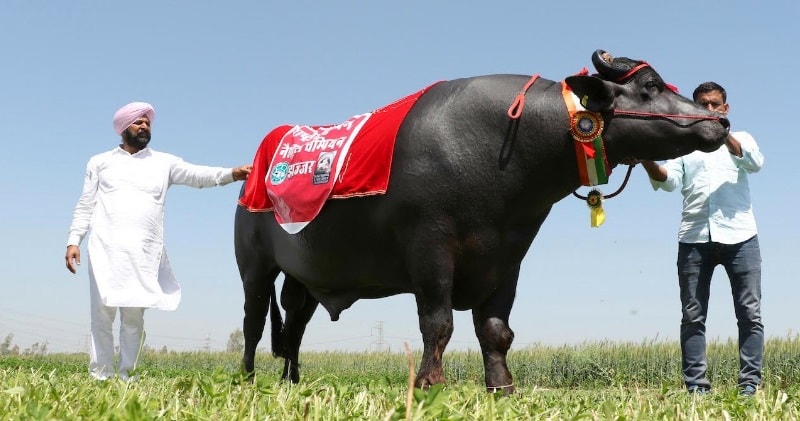 image credit: Barcoft Animals
This four-legged Sultan from the Kaithal district of Haryana who drinks alcohol is doing rounds on internet. It was only during the Agriculture leadership summit at Surajkund earlier this month when Sultan grabbed the attention of visitors. The Murrah-breed buffalo is 7 years old and weighs 1700 kg.
Sultan is a high-milk-yielding buffalo and the semen collected from it sells in lakhs. A single dose, preserved inside plastic straws and stored in liquid nitrogen containers, is sold for Rs 300.On an average day, Sultan drinks 10 kg milk, 35 kg fodder, 15 kg Apples and 20 kg carrots.
Advertisement
But the interesting fact is that it drinks alcohol and every day, the brand changes. Teacher's, The Black Dog, Wednesday 100 pipers, Ballantine's are some of the brands consumed by Sultan.However, the buffalo doesn't drink on Tuesdays.