With most travel trailers, the inside looks like it was decorated circa 1987 Motel 6 and battery power is limited to a few days off the grid. But you have an extra $219,000 in your pocket, the Bowlus Road Chief travel trailer gets you an aerodynamic and lightweight design straight out of the Art Deco school, and the top of the line Limited Edition Lithium+ is powered by modern battery technology.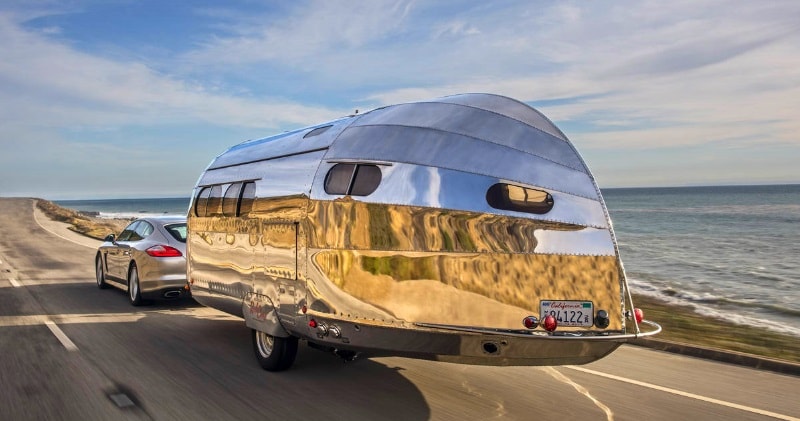 image/text credit: bowlusroadchief
At 2300 pounds, the Road Chief delivers unparalleled towing ease with just about any vehicle. The trailer's lightweight and low center of gravity mean you can tackle the gusty Santa Ana winds or pass a transport trailer with ease. In fact, the Road Chief can reach almost any location your automobile can, be it a secluded beach or the perfect hideout between your favorite evergreens. And with a tongue weight of just 170 pounds, anyone can position the hitch in less than a minute. It's that easy.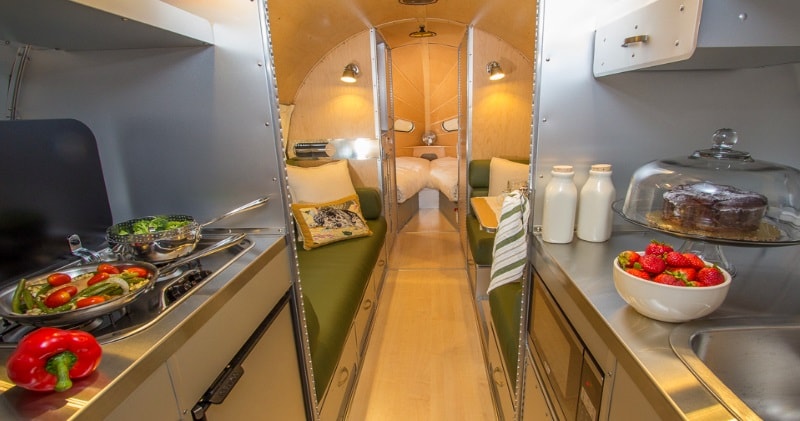 image/ credit: Roadshow
Everything from the propane tank to the air conditioning unit in the Bowlus Road Chief is tucked safely inside the strong shell. We also eliminated the need for bulky external sports racks that can interfere with drag or security.
Advertisement
Our secret? All your gear – even the big stuff like bikes or an oceangoing kayak – can easily pass through the front door of the trailer, securely stored inside using built-in cargo lash points.

With a super-generous carrying capacity of 700 pounds, you'll have no trouble bringing along everything you need on your Road Chief journeys. An independent suspended torsion axle keeps the trailer sure-footed for a smooth ride, and with 8 1/2 inches of generous ground clearance and an eleven-degree departure angle at the rear, a loaded Road Chief is ready for any adventure.