This Aston Martin Cygnet is completely unnatural, unexpected, ridiculous and incredible at the same time. Developed in-house by Aston Martin's engineers, the starting point for the project was a right-hand drive Cygnet steel body shell and panels.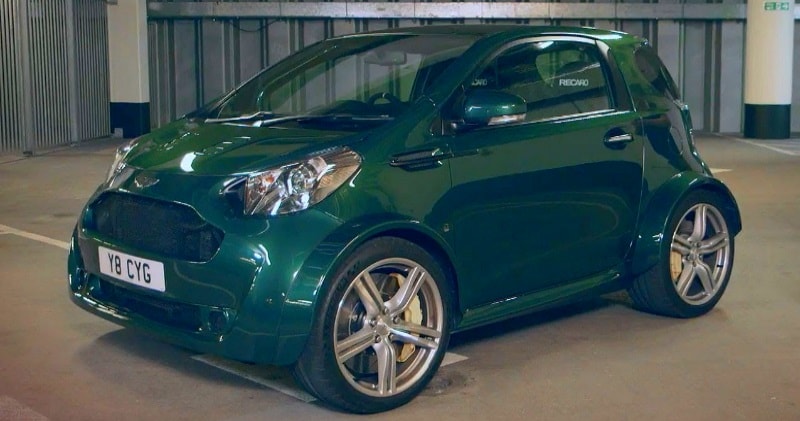 source: astonmartin /image: Top Gear
A roll cage was welded to this, becoming an integral part of the chassis in the process, while a new front bulkhead and transmission tunnel were fabricated from sheet metal to accommodate the characterful 4.7-litre naturally aspirated V8 Vantage S powertrain.Watch the video by Top Gear for more:
Subframes and suspension are also derived from the previous generation Vantage and a steel fuel tank housing has been mounted in the boot area, utilizing every inch of space.
Advertisement
On the inside, the Aston Martin Cygnet gets a fully FIA compliant fire extinguisher system while the seating is taken care of by composite, fixed back Recaro bucket seats with four-point harnesses. The V8 Cygnet is also quite a bit heavier than a stock three-cylinder model, but it easily sprints to 60 in 4.3 seconds.