Advertisement
As well as being able to handle some serious hauling duties thanks to its enormous four-ton payload,the World Cruiser also boasts a full kitchen, a bathroom, a dining area, a living room, and beds for six people. Its huge bulk is propelled by an appropriately large Cummings diesel engine producing a simply awesome 1,200 lb.-ft. of torque.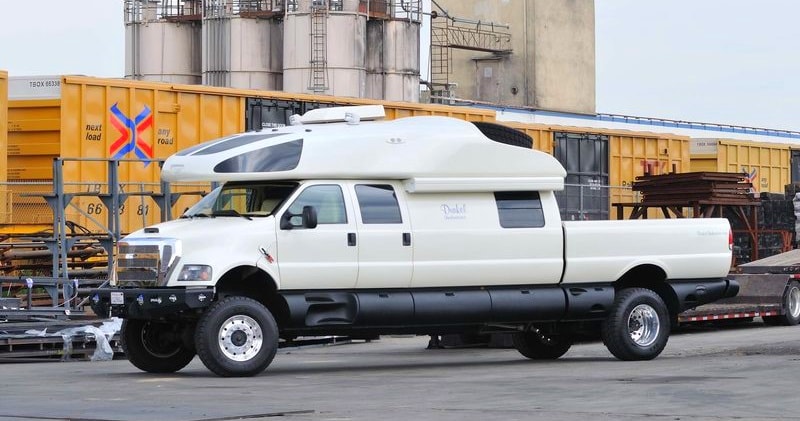 image/text credit: CNNMoney 
This Ford F750 World Cruiser pick-up truck, with its full living room, kitchen, bathroom and beds for 6, was built by Dunkel Industries and cost $6m to build.
That is a bargain price right? Well, this Ford F750 World Cruiser pickup truck has everything under the sun inside it. It is a house on wheels that can also haul a load of anything you can imagine.It has a full living room, kitchen, bathroom, and beds for six.
Advertisement
The power plant is the same, 6.7-liter inline 6 cylinders, turbocharged engine which delivers 385hp and 1,200lb-ft of torque.This Ford F-750 World Cruise is the most expensive luxurious pickup truck in the world!Nobody is able to deny the luxury setup but we believe that the owner will have a bit of a problem explaining the price tag to a future buyer.