The HydroCar is the only amphibious that actually changes the vehicle's shape to morph from a land vehicle to a water craft.It is powered by a fully dyno-tuned World/Merlin all-aluminum, roller-cam, 572 cubic-inch Chevrolet engine, producing 762 horsepower.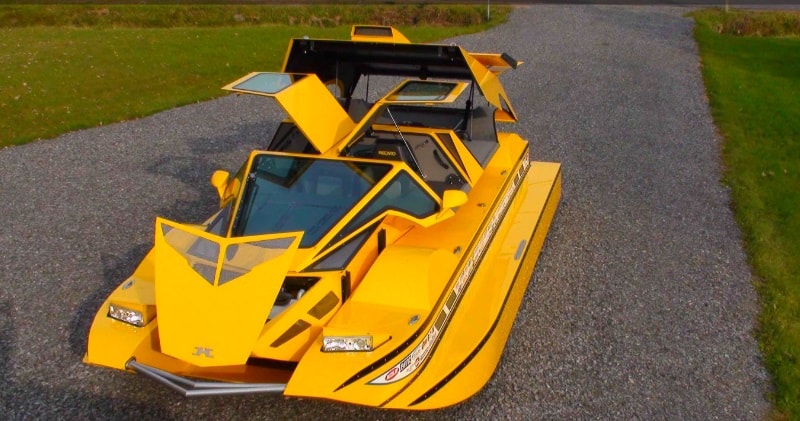 source/image: Worldwide Auctioneers
With a 762-hp engine, it's supposed to top out at 125 mph on land and 60 mph on the water, although it's still so new it hasn't been tested yet.This HydroCar highly engineered original prototype designed by Rick Dobbertin, is one of the most innovative automotive projects ever conceived.
The central body consists of marine-grade 5086 aluminum for frames inside the sponsons. It's powered by a Bill Mitchell Racing V8 with a four-speed Quadzilla transmission. On land, its full-length articulating sponsons (or pontoons) are raised and become the car's fenders.
Advertisement
Upon entering the water, the sponsons are lowered nearly eight inches to transform the car into a tunnel-hulled watercraft within seconds. While fully functional, this prototype is intended for a static display of incredible innovative engineering.