Are you bothered by the fact that you are trying to catch a flight at the airport but dragging a heavy luggage? The Airwheel SE3 is a ridable motorized luggage a smart tech luggage designed specifically for frequent flyers who need to travel easily and conveniently.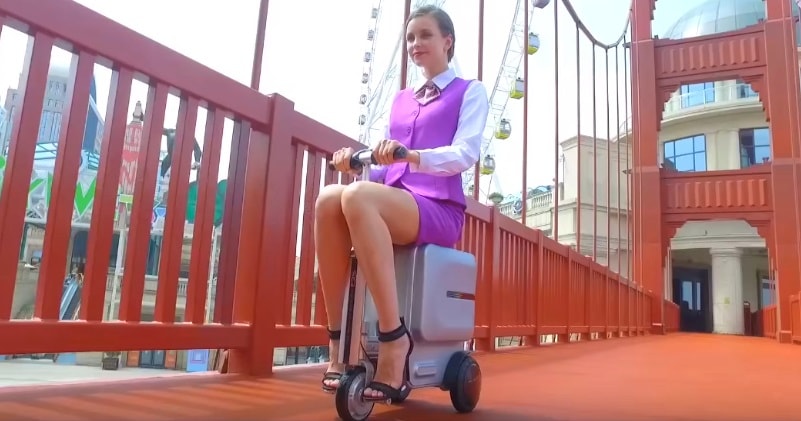 Don't drag your luggage anymore, let's ride it to terminal.Ergonomic handle design, comfort feeling, one button stretch, gear adjustable design,Applicable to different body height, thousands heavy load stretch tests, long life endurance.
The suitcase can travel at a maximum speed of 6.21 MPH, although the weight of the passenger affects the speed. To ensure safe commuting, you can set a maximum speed for the suitcase through the mobile app.
Advertisement
The battery is replaceable, which not only facilitates the disassembly and replacement, but also effectively upgrades the battery life.The 29.3L volume with reasonable layout allows travelers to use every inch space effectively.Aviation-grade aluminum alloy frame. Overall reinforcement, two whole groups of widened aluminum alloy box frame, to ensure the box withstand greater external pressure, 90KG Max.Load.