Advertisement
The all-electric Audi PB18 e-tron presents a radical vision for the high-performance sports car of tomorrow. Broad and flat, visibly inspired by the wind tunnel and the race track, its very presence signals that it is destined to push boundaries.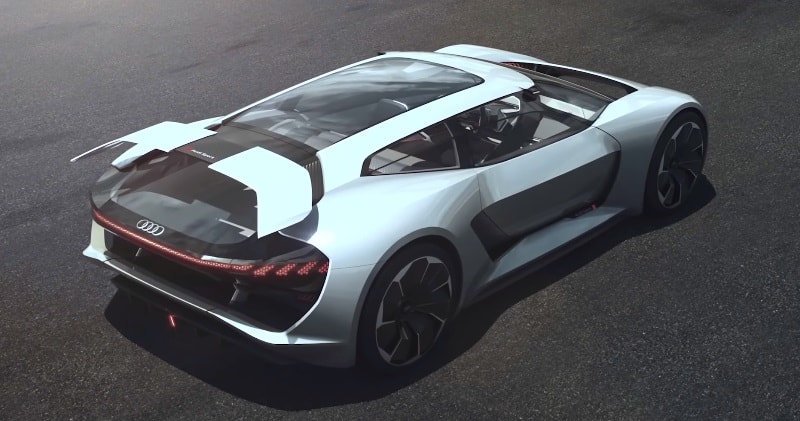 source: audiusa / image: Audi Power
Its concept and exciting lines were created in the new Audi design studio in Malibu, California – where the brand's design is consistently being updated for the future. The technical concept of the PB18 e-tron has benefitted from Audi's many years of winning the Le Mans racing series.
The liquid-cooled solid-state battery has an energy capacity of 95 kWh. A full charge provides for a range of over 500 kilometers (310.7 miles) in the WLTP cycle. The Audi PB18 e-tron is already designed for charging with a voltage of 800 volts. This means the battery can be fully recharged in about 15 minutes.
Advertisement
The Audi PB18 e-tron can also be charged cordlessly via induction with Audi Wireless Charging (AWC). This is done by placing a charging pad with integral coil on the floor where the car is to be parked, and connecting it to the power supply. The alternating magnetic field induces an alternating voltage in the secondary coil fitted in the floor of the car, across the air gap.