The large solar panel mounted on the vehicle roof generates power for EV-mode cruising. The vehicle's battery can be charged with sunlight just by parking it outdoors.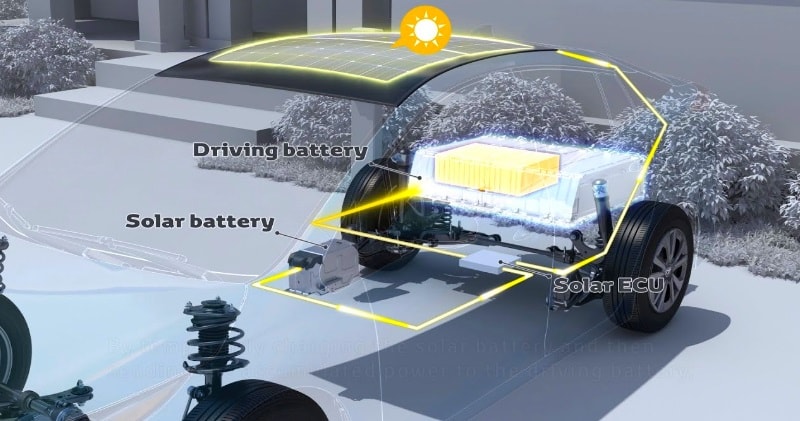 source/image: Toyota Global
This power is used for EV-mode cruising, air conditioner operation, and to supply AC100 V external power. While driving, electrical power generated from sunlight is stored in the auxiliary battery (12 V).
This helps reduce the load placed on the battery and improves EV-mode cruising range and fuel efficiency. In a single day this system generates, on average, enough power to drive 2.9 km2, and under optimal conditions as much as 6.1 km.
Advertisement
The PHV can be charged not only at home or at work,but also while on the go, increasing the range of use of EV Mode.Explaining the solar charging system that was newly developed with the all-new Toyota Plug-in Hybrid system.