South Korean engineers have developed a car that folds from small to smaller at the touch of a smartphone-app button. The WSJ's Kurt Achin introduces the Armadillo-T, inspired by the armored, ant-eating animal from South America.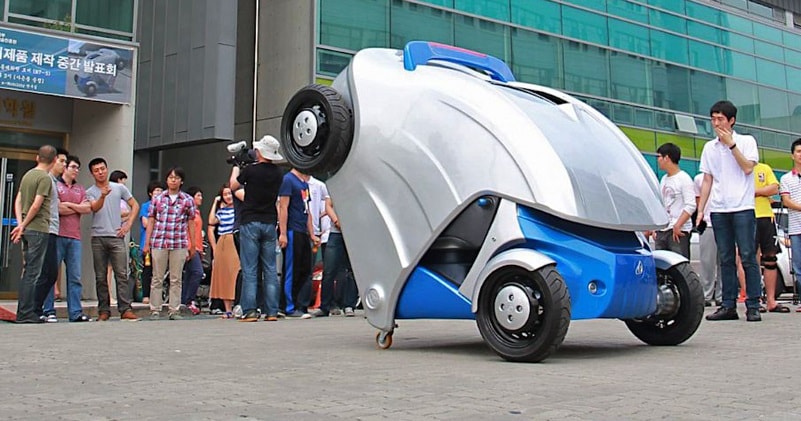 source/image: Wall Street Journal
When folded, the micro-car shrinks from 2.8 metres down to 1.65 metres. "Once folded, the small and lightweight electric vehicle takes up only one-third of a five metre parking space, the standard parking size in Korea.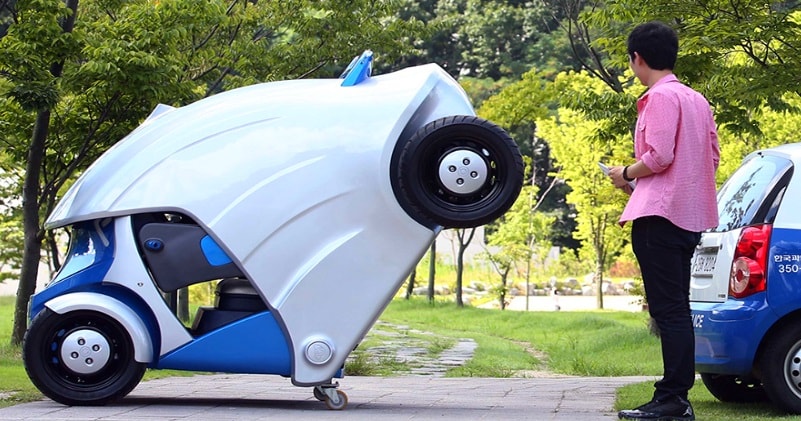 source/image: Wall Street Journal
The Armadillo-T, comes from the Korea Advanced Institute of Science and Technology (KAIST).The Armadillo-T features an all-electric motor with a 13.6 kWh battery and four-wheel drive.
Advertisement
It also has a 10-minute fast charging capability that'll give it a range of 100 km. Though with a top speed of only 60 km/h, you're not likely to take this car on any highway.
Even though it is just a prototype, the car will be sold for under 1000 pounds when it goes into production. This little environmentally friendly electric car seems to be an awesome solution for driving in the city.