This snow plow robot is called ATR Orbiter and it's a powerful robot that can shovel the snow with ease. It is powered by an electric motor and can be operated via remote control. More so, you can stand as far as 500 feet away from it and still be able to control it.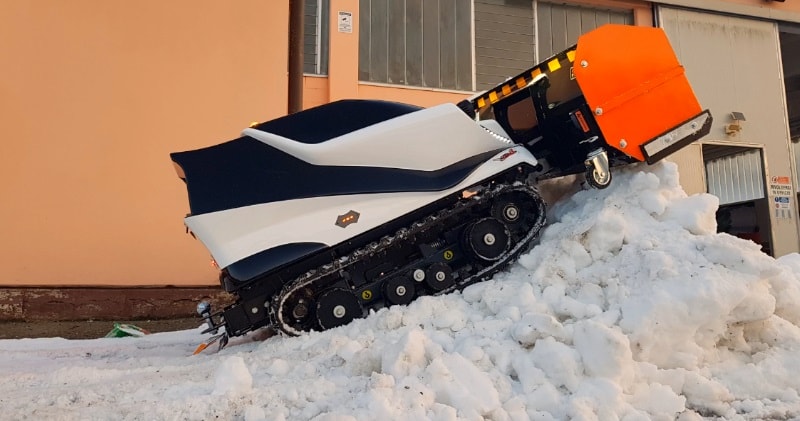 source/image(PrtSc): ATR – Orbiter
ATR Orbiter is a fully radio controlled snow remover created by Italian robotics company ATR Robotics. The electric robot is equipped with an all-terrain track system letting it maneuver on snow, mud, or sand and is able to tackle any type of terrain and suitably used for a wide variety of applications.
The basic robot is powered by rechargeable and hermetically sealed AGM batteries, for a power output up to 5520W, however, it is possible to equip the machine with LITIO batteries to achieve maximum performance in terms of efficiency and durability. utilization.
Advertisement
Orbiter is able to pull extremely heavy loads. Designed and developed to provide the best possible performance in every situation, it can move with precision in either wet or dry grounds, mud and sand minimizing slippage.The flexible material with which the 180 mm wide tracks are made of, allow the robot to overcome obstacles such as rocks, stones, branches and tree trunks or difficult slopes up to a maximum inclination of 71%.//atr-orbiter.