Audi is presenting its concept car Audi AI:Trail at the IAA 2019. The car combines futuristic design with autonomous driving, electric mobility, and a special connection to nature.The AI:Trail features all-wheel drive. It comes courtesy of four electric motors, one for each wheel. This should allow for easy torque vectoring to make sure power goes where there's traction.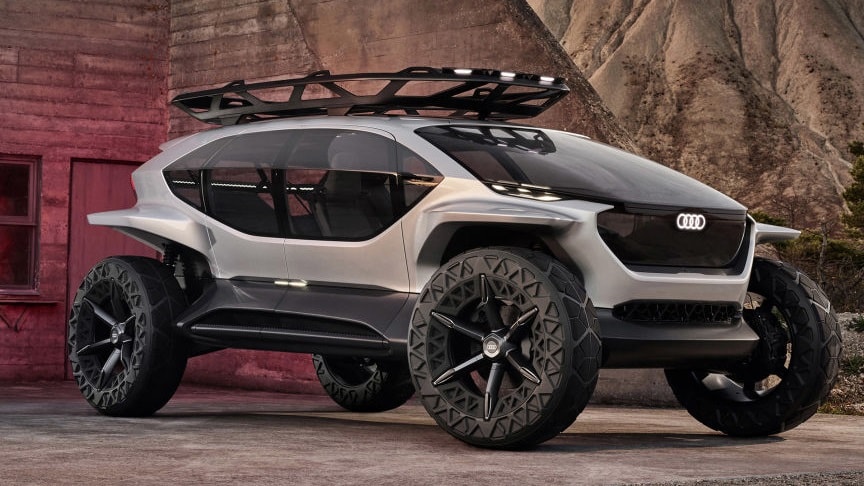 The futuristic utility vehicle features a pod-like passenger compartment mounted on top of a flat chassis that houses its battery pack and the 429 hp four-motor all-wheel-drive system for its exposed tires, and with a weight of just 3,858 pounds, which is light for a long-range electric car, it should be a pretty quick buggy, at least up to its 81 mph top speed and its able to travel between 248 and 310 miles.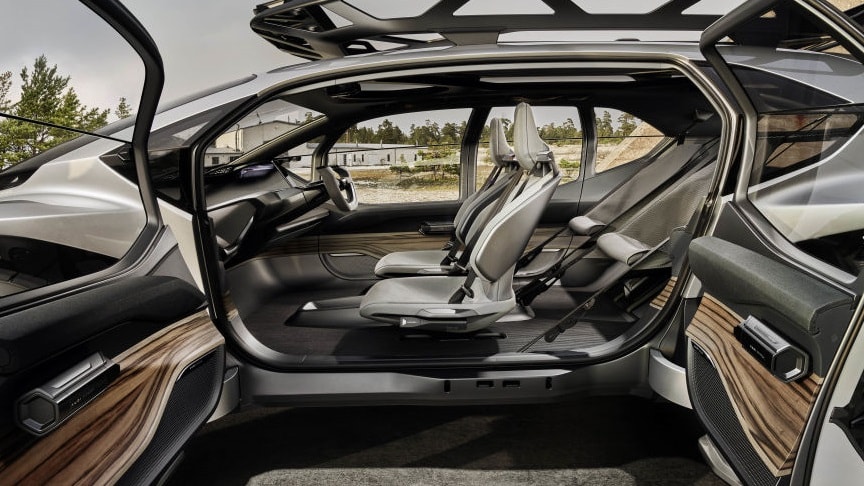 The driver can choose autonomous driving level 3 (on forest roads) or 4 (on paved streets). On rough terrain, though, the driver still needs to drive.The interior of the Audi AI:TRAIL already made waves at the IAA 2019: rather than rear passenger seats, the car is outfitted with two hanging chairs that work according to the same principle as a hammock.
Advertisement
Natural materials such as wood, felt, and wool emphasize the connection to nature,with a length of 4.15 meters and a height of 1.67 meters, the concept car is relatively compact.It's easy to see that the Audi concept car is designed for use on rough terrain — the quattro drive has become a design element. Eye-catching tires with visible technical elements give the car a good grip on the damp forest floor. They provide the link between the quattro drive and the car's body.
A first look at a visionary vehicle revealed at #IAA19: The #AI:TRAIL #quattro completes the quartet of #Audi's concept cars. It is a comprehensive concept for #sustainable #mobility – driving emission-free thanks to four electric motors and a quattro drive.