Barefoot Caravans will accommodate you in style, wherever you dream to go.A modern British classic, with retro styling, the Barefoot caravan has been beautifully designed, inside and out. Hand built in fibreglass, and fitted to the highest standards by Watsonian Squire with over 100 years expertise.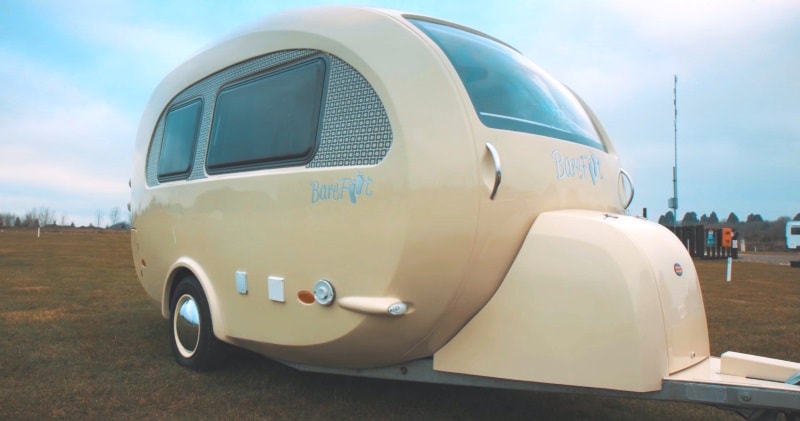 image: The Camping & C.C
Everything about the Barefoot caravan is unique: from the curvy fiberglass body in a lovely array of colours, to the free flowing interior and the specially designed galvanized chassis.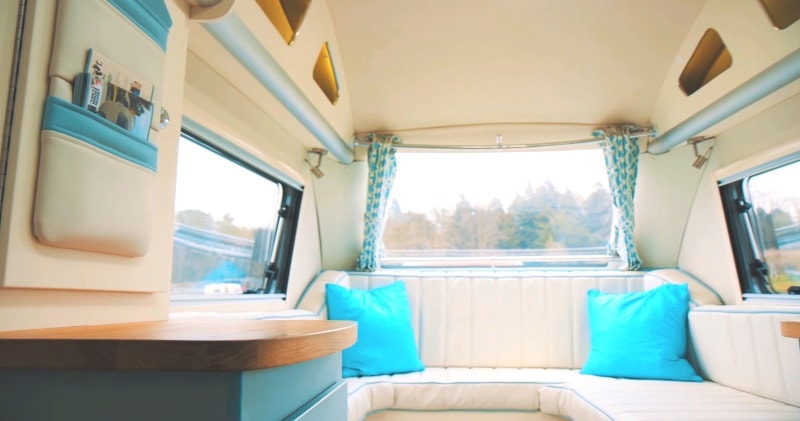 image: The Camping & C.C
The Barefoot packs a full suite of living amenities: bathroom, kitchen,convertible sofa-bed and plenty of cupboard space.It sleeps two on the 6 x 6-foot (1.8 x 1.8-m) bed that converts from the L-shaped seating.
Advertisement
The kitchen unit includes a two-burner Thetford gas cooktop and sink below a glass top and a 65L Isotherm marine-style compressor fridge.
We have gone to great lengths to make sure that the Barefoot caravan is beautifully styled, inside and out.Whether you are chilling by the sea, doing a crazy sports challenge, or having a wild weekend at a festival, the Barefoot will be your perfect travel companion.