Built by Barghest Motive, the trike is built around an unspecified 1,200cc V-Twin from a 2009 Harley-Davidson. Dubbed the GARMR.003, its the 1st offering from the newly formed partnership, that is Barghest Motive.We focus on the design, engineering and crafting of one of a kind custom vehicles.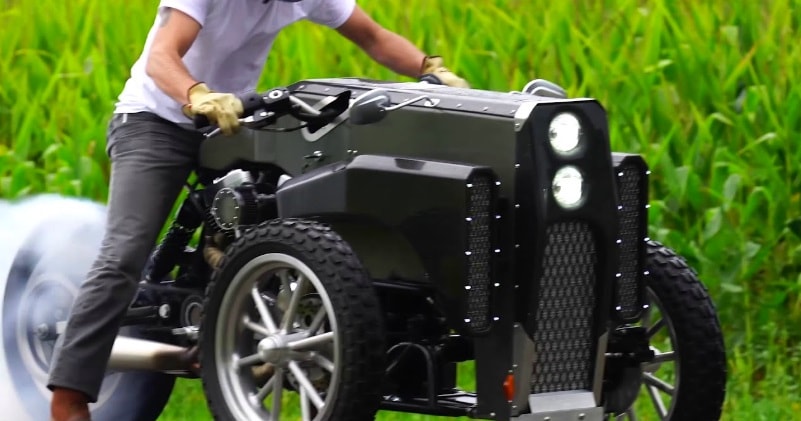 source/image: Barghest Motive
The Garmr is the latest, hand-evolved, one-off, leaning, reverse-trike from Barghest. Designed to live up to its name sake, the Barghest Garmr's fury makes it the perfect Norse guardian of hell.via/read more: barghestmotive
Comfortable on the road & gravel, she leans like a two-wheel motorcycle radically improving your ability to attack turns, while simultaneously creating an intuitive connection with you.
Advertisement
The Barghest defies labels. Like a hypercar, it has wheels, powerful engine, and performance, unlike a hypercar it invokes a communion. Like art it's shocking, raw, and beautiful, unlike a painting or sculpture, it tears roads apart. There is nothing like the raw brutality, the passion, the connection of the Barghest Garmr.//via/read more: barghestmotive