Can-Am is the latest addition to its line of Spyder, F3-Q, which many will want to be admired from afar and for one simple reason.The letter P in its name indicates that it is a model that will only be available to the police, and civilians will be able to see it only on patrol or close if they make a traffic violation.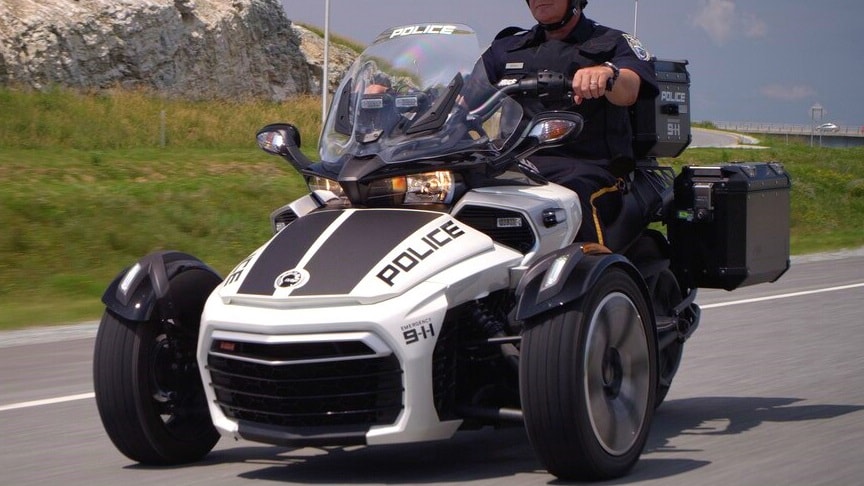 source/image(PrtSc): MotorcyclesDreams
The general impression is that tricycle looks attractive, although many believe that the Can-harness models have too many automotive DNA in its design.Along with its distinctive Y-frame configuration and array of sophisticated safety and security systems, the Spyder F3-P adds a layer of convenience with its police accessories such as a siren, LED emergency lights, and increased cargo capacity, wired with 12V and USB connectors.
Acceleration and power come from a state-of-the-art Rotax 1330 ACE engine and flows through a reliable 6-speed semi-automatic transmission. The braking system is especially impressive for a police motorcycle – it is a simple one-pedal operation.
Advertisement
Spyder F3-P was created on the platform F3S versions, with which it shares all electronic tags. Red and Blue LED lights are located in several different places, for better visibility, and as is the case with police vehicles, there is a siren, and three suitcases, two of them side with a capacity of 37 liters, while the upper somewhat smaller space.