Pierre Terblanche is the project leader behind this awesome BST HyperTEK Electric Motorcycle.Building the BST HyperTEK is no accident – it is the sum of the parts, the accumulation of a thousand thoughts and hours of pondering – making the impossible possible.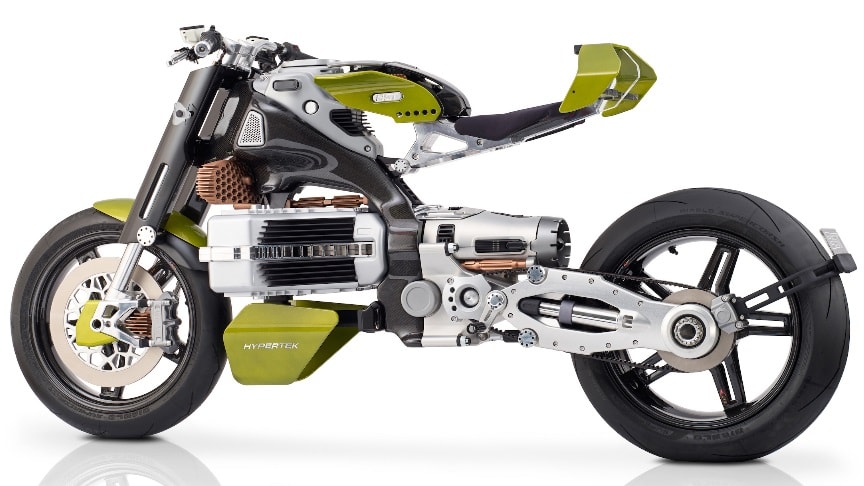 source/image: bst-hypertek
In the union between the vision of the Master designer and the skill set of the Master craftsman you should expect nothing other than the astonishing.
Advertisement
Pierre worked with Massimo Tamburini on the Paso restyling as well as on the Ducati 888, and one of his most important design achievements was the Ducati 999. He was also responsible for the designs of the Ducati Supermono, the MHe900 Evoluzione and the HyperMotard.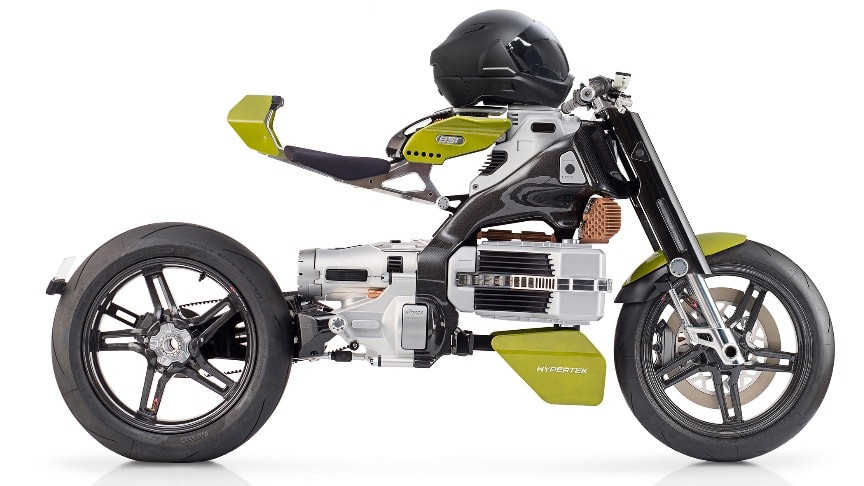 source/image: bst-hypertek
The HyperTEK has a novel "high power-density" radial flux motor with 80kw and 120nm of torque. The battery, which usually presents a visual problem, is uniquely and beautifully housed. All electro-mechanical parts are integrated into a compact and sleek motorcycle.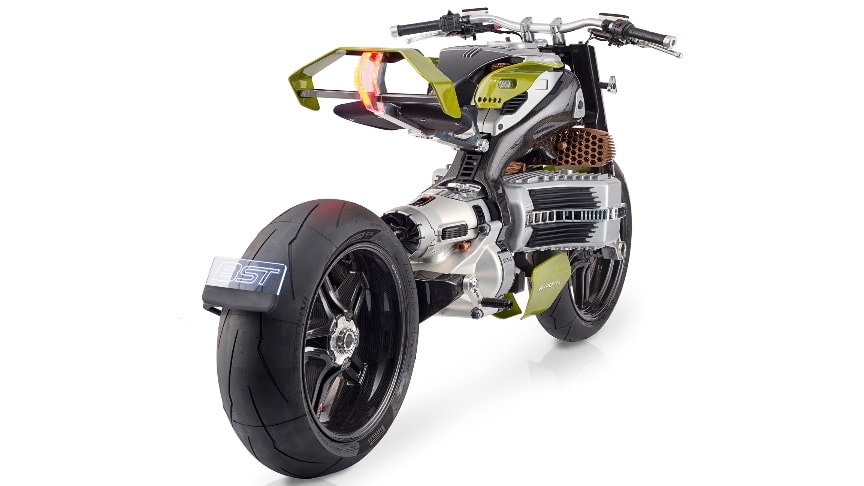 source/image: bst-hypertek
Technical Specification
> Motor: DHX Hawk water-cooled PMS motor
> Power: 80kw
> Torque: 120nm
> Charge: DC/DC quick charge 30min
> Distance: 300 km
> Clutch: Non slipper/regen clutch
> Wheelbase: 1480mm
> Wheels: BST Carbon Fibre 17 inch
> Wheel travel: Front 130mm – Rear 140mm
> Tyres: Front 120/55-17 – Rear 180/60-17
> Seat Height : 790/800/820mm adjustable
> Weight: 205kg
> Frame: Carbon fibre monocoque
> Front fork: Carbon fibre integrated structure with down tubes and triple clamps in one piece
> Single front disc brake: 330mm aluminium ceramic-infused ventilated disc brake
> Rear brake: Combination aluminium sprocket/disc brake (aluminium ceramic-infused ventilated)