The truck started off as the Chevy Silverado before it was chopped up, widened and strapped with some amazing accessories by a German and Cech company going by the name Bureko.The bodywork is made of aluminum and carbon plus a carbon composite.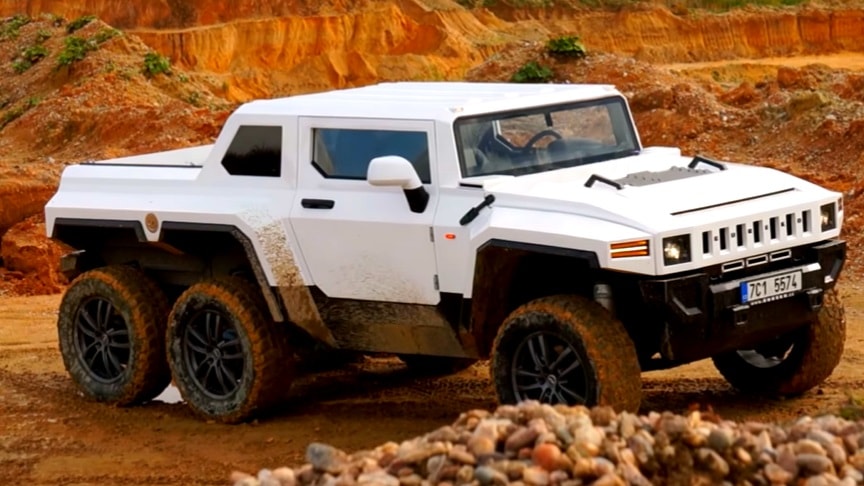 source/image: Aerophoto CZ s.r.o.
The full four-door crew cab model is over 20 feet long, seven feet wide while the roof is just under seven feet tall. For a truck of its size, this 6X6 surprisingly weighs 6,040 pounds.
According to Bureko, it will run on a 6.2-liter V8 engine boasting 1,200 horsepower.As for the interior, the Bureko 6X6 looks like most Silverados – admittedly sort of a letdown given the remarkable exterior.
Advertisement
Bureko will also tell you that their rides were inspired by the Gods themselves.Apparently only 25 of these will be built, but they are street legal, at least in Germany.