Introducing the first fold up cabin! Camp365 is the worlds first cabin that you can take anywhere.The camper packs down small enough to fit in your garage and expands to 100 sq ft cabin unpacked.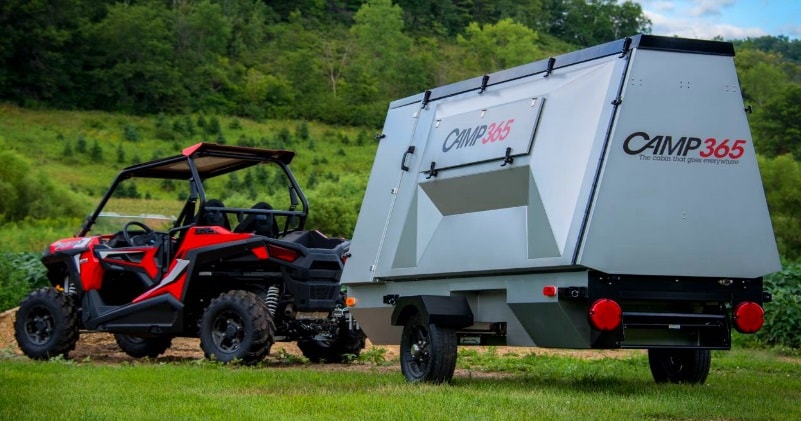 There is sleeping room for up to six so bring the whole family. With a lightweight design, Camp365 can be pulled by any car with a towing rating over 1500 lbs.Rough Terrain? No Problem! The seven point leveling system will let you set up in areas that no other camper can.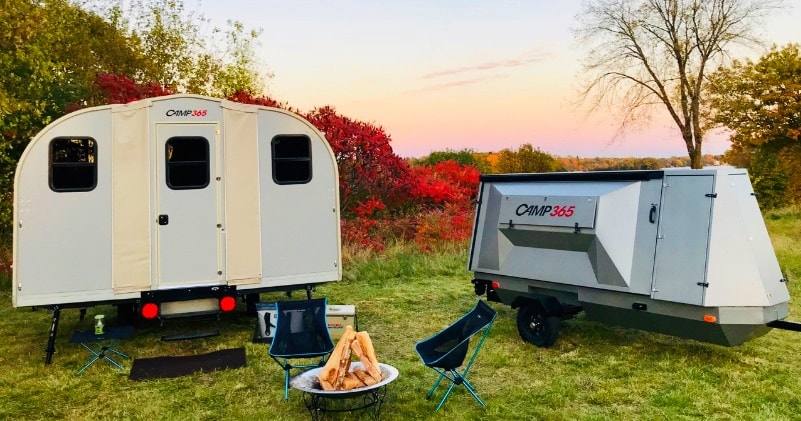 One minute, you're pulling your camper down the trail. Nine minutes later you are standing in a 700-cubic-foot weekend cabin that's wide and tall enough for an NFL offensive line and its coach—sprawling 12′ by 8′ base, and a soaring 7′ 6″ tall.
Advertisement
The interior offers a bed that can sleep two and a set of bunk beds. There's also a two-burner stove, power outlets, and fold-out table. And the low-power-draw refrigerator comes mounted on a heavy-duty drawer that is accessible from the inside or outside.
And it's cool all summer and warm all winter, thanks to seven-window cross-ventilation, proprietary R7 insulation, and electric air conditioner and electric or propane heater, so you and your gang can go anywhere you want, every day of the year.