I visit Faraday Future in California to see the first car they dreamt up as a team. This is called the FFZero1. It's their vision of what racing will look like in the future./Supercar Blondie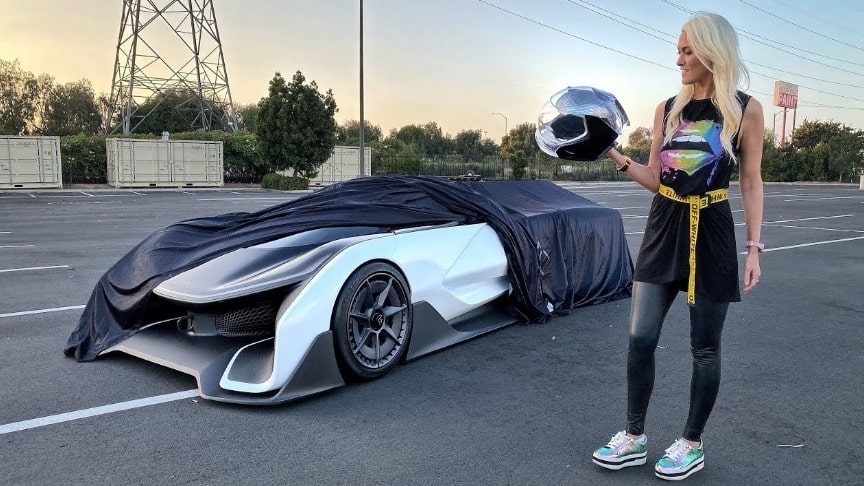 source/image: Supercar Blondie
Parker from Vehicle Virgins joins me at the factory so we get his thoughts on the car as well. I also had an exclusive look at their first production car the FF91, which they hope will be on the market next year.
The FFZERO1 is build by Faraday Future, a California-based electric car company.The FFZERO1 concept is a supercar built to demonstrate the flexibility of its modular electric-car architecture.The Variable Platform Architecture is essentially a skateboard design with a flat battery pack, a motor on one or both axles, and crash structures front and rear.
Advertisement
The concept car has one motor per wheel, producing more than 1000 horsepower,it can provide 0-to-60-mph acceleration in less than 3 seconds and a top speed of more than 200 miles per hour.