To help promote the safety of our beloved pets, Subaru funded Center for Pet Safety's testing of pet crates and small carriers in crash situations using the CPS realistic, specially designed crash test dogs. The study, designed by CPS, examines crate and carrier structural integrity and collects data necessary to formulate crate and carrier testing and performance standards.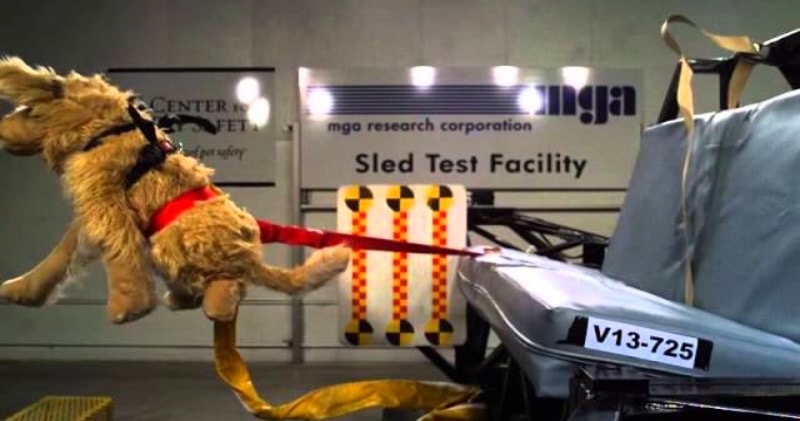 source/image: YOUCAR 
Proper crate sizing is vitally important to ensuring safe travels, as pets should always fit snugly in their crate with just enough room to be comfortable.No real animals have been used in this crash testing.This will help minimize the risk of pet injury in the case of a sudden stop or accident.
It is also imperative that pet owners secure crates and carriers for travel using strength-rated cargo area anchor straps and not elastic or rubber bungee cords. Pets come in all shapes, sizes and personalities, any of which may dictate whether to use a crate, carrier or harness when traveling.
Advertisement
The CPS is not affiliated with the pet product industry. The organization uses scientific testing and references Federal Motor Vehicle Safety Standards to study pet products and establish criteria and test protocols to measure whether pet safety products provide the protection claimed by advocates and intended by the manufacturer.