The Creature Craft creator claims that his product can flip itself upright in any kind of water using 12 individual air chambers.Creature Crafts are a patented new species of whitewater inflatable that open vast new possibilities for fun and safety on raging rivers.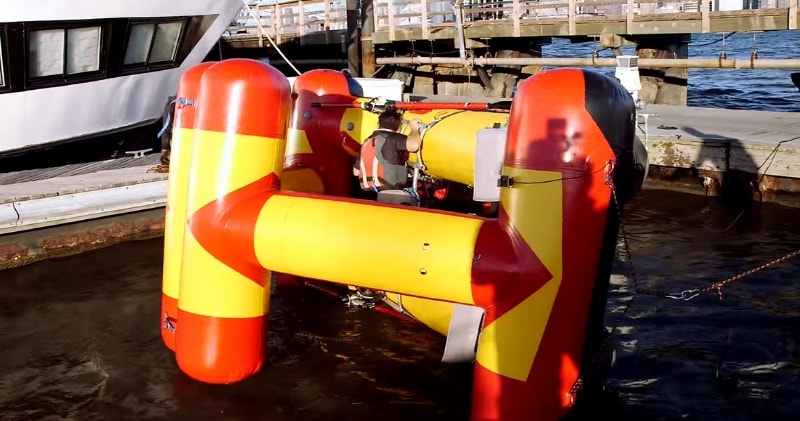 source/image: Science Channel
Traditionally, with whitewater rafting, flipping guarantees a swim for the crew, exposing them to the elements and potential injury. The triangular inflatable shape of the Creature Craft offers an inflatable anti-roll cage to prevent its passengers from flipping over in rapid rivers.
The key trait of all Creature Crafts is that they can be rolled back to an upright position while remaining seated in the boat. It's basically a self-righting inflatable vessel that provides an extra bit of safety for whitewater rafters.
Advertisement
This is achieved with the aid of the patented roll cage design which limits the boat from settling upside down. The roll cage also helps protect the crew from rocks and other objects when the boat is on its side; though you must always be aware of your surroundings.