The Randy Grubb's Garage series is an adventure: the complete story of the creation of the Decoliner, showing it inside and out, and on the road.It's one of Randy's most iconic giant rolling sculptures.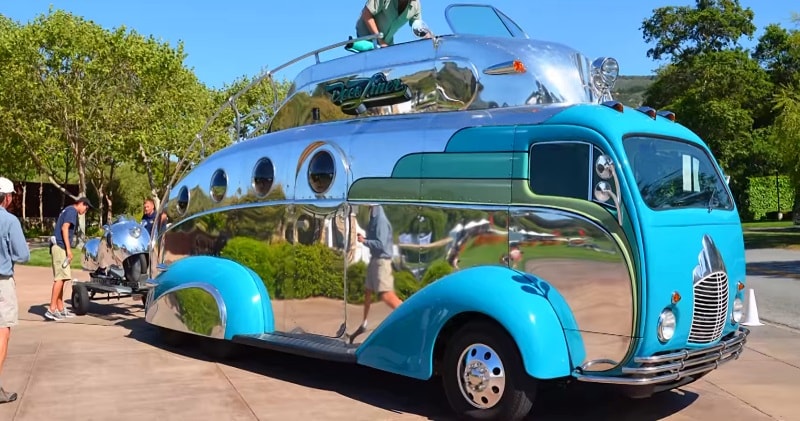 source/image: Randy Johnson
The Salvador Dalí of automotive art, Randy Grubb turns his incredible fantasies into hard, metal-warped reality in his Grants Pass garage in Southern Oregon.He created Jay Leno's Tank Car, the Indy Special, the B-702, Piss'd Off Pete, the Decoliner, and most recently, the Decopod and Decoson Art Deco motorcycles.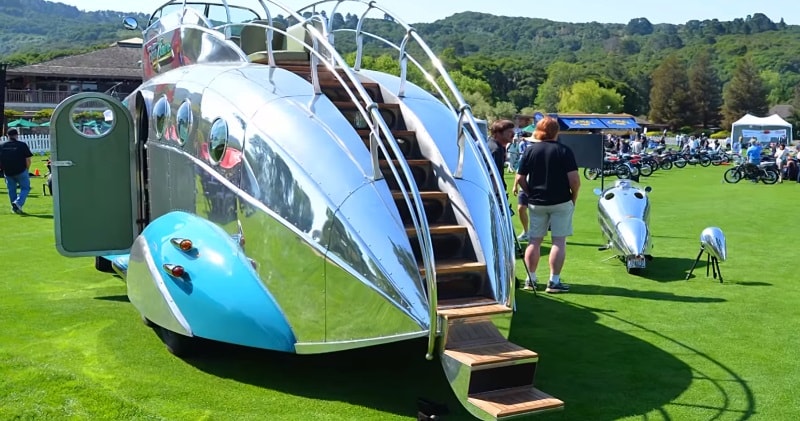 source/image: Randy Johnson
The Decoliner is an extreme build, designed by Randy Grubb to appear to be a 1940s period sculpture that could have been Flash Gordon's motor home.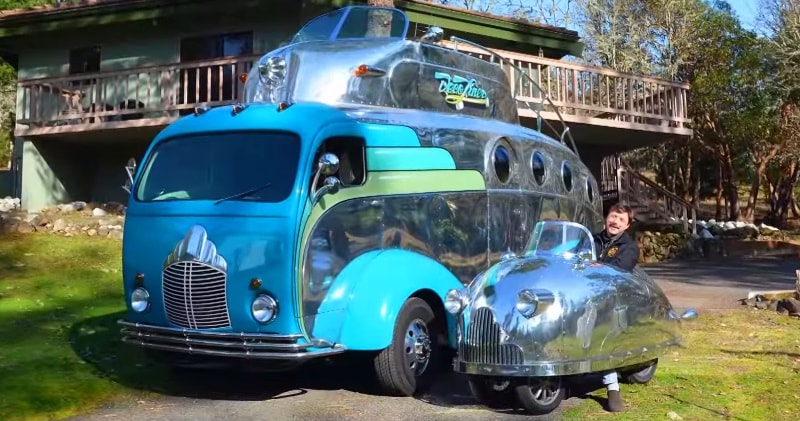 source/image: Randy Johnson
Built on a 1973 GMC RV chassis with an Olds 455 engine, it features the nose of a White 3000 COE truck cab and a flying bridge with a second driving station up top.
Advertisement
Grubb got an offer on the Decoliner in July 2013 that he couldn't refuse, so took his buddies with him on the vehicle's final shakedown voyage to Sequoia National Forest in California./ Randy Johnson
After the Decoliner passed its final tests on mountain roads with flying colors, Randy turned over the keys to its new owner in Michigan. Look for it at car shows and on the highway!